6 min read
The Top 5 Structural Engineering Firms in NYC

David Schwartz Jan 12, 2017 9:46:00 AM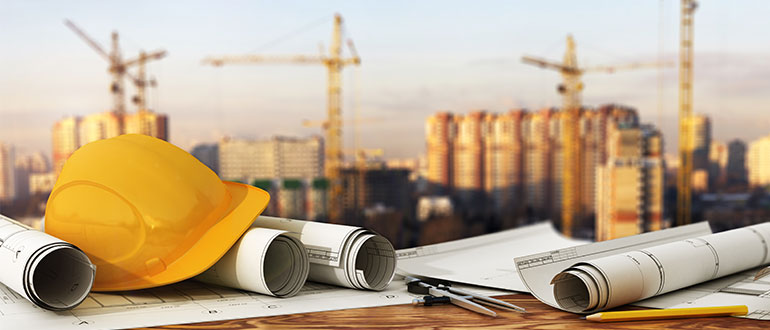 The Eiffel Tower. The Panama Canal. The Burj Khalifa.

All of these structural marvels have one thing in common—professional engineers. While the average person beholding a beautiful sight might be quick to give the architect all the credit, most of us realize visions are rarely created in vacuums.
And there is no denying the significance of the engineers who bring architectural visions to life via science and mathematics. Understanding and predicting the stability, strength and necessary components of buildings is exceedingly complex.
The irony, as we've just illustrated?
If an engineer does their job well, nobody notices!
Structural engineers, in particular, have long been leaders in technological solutions to engineering problems: In the 1970s, they were among the first professionals to adopt computer analysis. In the 1980s, they were among the first to adopt automated design. And then again, in the 1990s, they were among the first to transition to computerized drafting and detailing.
While there is no doubt that technology will continue to automate many processes that were previously human-dependent, we can confidently say building projects will always need skilled engineers.
But finding the right engineer for the job isn't always easy—beyond technical know-how, exceptional engineers have great communication, organizational and project management skills. In this article, we'll look at 5 structural engineering firms in New York City, whom we believe provide exactly that.
The Top 5 Structural Engineering Firms in NYC
As a young architect, Steve Winters began to notice something—the typical design and construction methods he was exposed to were often inefficient in their use of man-made and natural resources. While the practice of heavily relying on synthetic resources wasn't anything unusual at the time, it wasn't where the country was heading.

With a clear opportunity in sight, Winters founded Steve Winter Associates in 1972. For more than 40 years the firm's mission has been the same: Improve the planet's buildings and communities by optimizing their construction, improving the systems they are made of and enhancing the services they house.
Here, architects and engineers work hand-in-hand to serve a variety of clients in the commercial, residential and government sectors. One of the cool things about Winters? The firm's leading research in building science and technology has inspired new ways of solving construction challenges nationwide. Lucky for us, Steve Winter Associates is right here on the East Coast! If you're looking for a firm that understands the intricacies of energy conservation, design sensibilities, and cost reduction, look no further,
Awards Won:
The U.S. EPA Indoor airPLUS Leader Award
The CTGBC Green Building Awards
The ENERGY STAR Certified Homes Award
The Department of Energy Top Innovation Award
The U.S. Senate, Small Business Innovation Research Award.
Clients Say Things Like:
On behalf of Gruzen Samton | IBI Group, and me personally, I extend real thanks for the substantively important and clearly presented discussion you delivered on a very complicated topic—ADA Compliance. We appreciate the thorough knowledge you bring to the topic and ease with which you convey it. On behalf of all who participated in the training session, I send you true appreciation.– William M. Singer, Partner
"Steven Winter Associates (SWA) has helped us with the majority of our NGBS certified communities. One of the many great aspects of having them on the team is that SWA helps the team to go through an upfront creative and collaborative process to map out how we can achieve our green building goals given the overall vision and uniqueness of each community. They are with us every step of the way, providing timely and adequate support to make sure we achieve all of the particular goals that we set early on."– Amirali Nasserian, Managing Director, Mill Creek Residential
As far as mission statements go, McLaren keeps it simple: Delivering the ideal finished product. And isn't that what we all really want?
As a full-service engineering firm, McLaren employs more than 180 staff members in 10 offices worldwide, with a headquarters in West Nyack, New York.
Since its inception nearly 40 years ago, the firm has completed more than 14,000 projects ranging in locations from Cancun to Macau to right here in NYC. The firm has collaborated on projects in the education, energy, government, healthcare, industrial, maritime, public infrastructure and transportation markets.
What sets McLaren apart from other firms? We think it's their ability to employ a variety of engineers from different backgrounds.
With such a large pool to choose from, the firm is able to match the right structural engineer to the right project with a high success rate. Such intentional project pairings often lead to a more efficient use of project funds and more streamlined results.
Awards Won:
Public Construction Project of The Year (New York State Society of Professional Engineers)
Top 20 Largest Engineering Firms (Crain's New York Business)
New York Regions Best Project Award
Public Works Project of The Year
Harbor Stewardship Award
CLICK HERE to view the McLaren Engineering Group Portfolio


Since its humble beginnings in the summer of 1995 (table for two, please), the Sam Schwartz Company has grown to a staff of more than 100. The firm now employs a diverse array of structural engineers, planners, designers and pedestrian traffic managers in its six offices throughout the United States.
Sam Schwartz is all about "making the journey better." Whether the firm is providing engineering solutions for non-profits, private companies, government departments or the public sector; their goal is simple: Improve the quality of life for those who interact with their structures.
What makes Sam Schwartz different? The firm is internationally recognized for its work in traffic and transportation planning.
NYC drivers, pedestrians, cyclists and transit riders have all benefited from the firm's innovative designs. Further, as a central fixture of the NYC community, the firm regularly partners with government agencies on environmental issues. As part of a large consulting team, Sam Schwartz recently supported the Mayor's Office of Sustainability in releasing its landmark "80 x 50 Roadmap," outlining a plan for an 80 percent city-wide emissions reduction by 2050.
Awards Won:
Engineering Excellence Award (American Council of Engineering Companies New York)
Transportation Planning Council Best Program Award (Institute of Transportation Engineers)
Mid-Size Business of the Year Award (Manhattan Chamber of Commerce)
Zweig's Hot Firm List
ENR Top Design Firms List
CLICK HERE to view the Sam Schwartz Project Portfolio


Robert Murray is the principal founder of Murray Engineering—a structural engineering firm dedicated to solving complex design problems with efficiency and creativity. Murray moved to the Big Apple in 1987, where he was initially involved in maintenance and repair projects for NYC's bridges and airports.
During this time, he was also involved in steel and concrete modular construction. It was the totality of these experiences that motivated Murray to start his own firm. With offices in NYC and Rhinebeck, the boutique-sized company prides itself on utilizing the latest technologies to preserve the best of existing structures while infusing them with the streamlined design ideas of the future.
What do we like most about Murray Engineering? Robert Murray himself maintains direct involvement in every project that comes through the door.
Partner with a large firm and you're less likely to get that kind of personalized attention. Like the other firms on our list, Murray Engineering works with a variety of clients, including private, residential, healthcare, education, historic preservation and commercial owners and developers.
CLICK HERE to learn more about Murray Engineering Projects


De Nardis Engineering offers comprehensive structural engineering services in varied types of projects, including commercial and residential buildings, industrial, institutional and educational facilities, stadiums, amphitheaters, arenas, convention centers and airport facilities.
The reason the firm can provide such an exceptional caliber of service? The early career experiences of founder Joseph De Nardis and principle Horst Berger.
De Nardis began his professional career with Geiger Berger Associates, P.C., Consulting Engineers—an organization highly renowned for their innovative engineering concepts and pioneered special structures. Here De Nardis honed his skills on a variety of award-winning and prestigious projects, including; The Hawkeye Arena in Iowa, the King Fahd International Stadium in Riyadh Saudi Arabia and Canada Harbour Place in Vancouver.
His subsequent work experience with Horst Berger Partners expanded his knowledge of lightweight tensioned membrane structures for permanent applications. Here he also had the opportunity to collaborate on a variety of innovative projects. In an interesting turn of events, Berger later joined De Nardis at De Nardis Engineering.
Berger's project roster includes the San Diego Convention Center, the Palm Springs Regional Airport and the Landside Terminal enclosure structure of the new Denver International Airport.
Since parlaying their expertise into De Nardis Engineering, the two have remained true to their original vision: Delivering unparalleled creative engineering solutions on time and within budget.
CLICK HERE to learn more about De Nardis Engineering


Help Us Build a Beautiful Future
As urban populations continue to grow, the old structures that once supported them continue to decay. The responsibility faced by modern architects and engineers is undoubtedly HUGE: Build structures that support, beautify and better the lives of everyone in the years to come.

One of our goals, at The Water Scrooge, is also to preserve NYC for future generations—and that begins with conserving precious resources. Not only is water conservation good for the earth, but it's also good for the pocketbooks of residential building owners.
There are plenty of ways that you can conserve water without making major changes to your units with The Water Scrooge™'s innovative and non-invasive technology!
Learn more about our cost effective alternatives and how much money you really can save with our water savings solutions.
---
The Water Scrooge™ offers water conservation ways and products to multi-family landlords and homeowners, including: shower flow controllers, Leak Detection Systems, Toilet Leak Prevention Devices (The Toilet Scrooge™), water flow management devices (SMART Valve™), toilet calibration and DIY products.
Also featuring The Water Scrooge™ App. Our app empowers your team to carry out the installation of our kits. With it, you can also record and track data points about the units (other than water usage).