The Water Scrooge™
About Us
The Water Scrooge™

Mission
We love saving you money.
The Water Scrooge™ is a crack-shot team of water conservation experts in Hewlett, NY, just outside of Manhattan. We love saving you money! The Water Scrooge™ currently holds multiple patents on our products and process - and we have more patents pending.
The Water Scrooge™ offers water conservation solutions to multi-family landlords and homeowners.
We love making it easy.
Our products are available internationally and our white glove installation service is available in select markets nationwide. To see if our installation service is available near you, get answers to your questions or get a custom quote, Contact Us.
The Water Scrooge™ was founded in 2010 by David Schwartz. David realized that water had become a global issue, and nothing revolutionary had yet to happen within the real estate industry. Four patents later, David Schwartz has innovated in an industry that has long been uncreative.
David found that an average family of 3, consumes on average 40,000 gallons of water per year, more than the recommended usage. This results in costs, on average, an extra $500 per year.
David figured out and has since patented the only effective tamperproof water regulator currently on the market. Patrons that purchase our water restrictors see massive, SUSTAINED savings every year.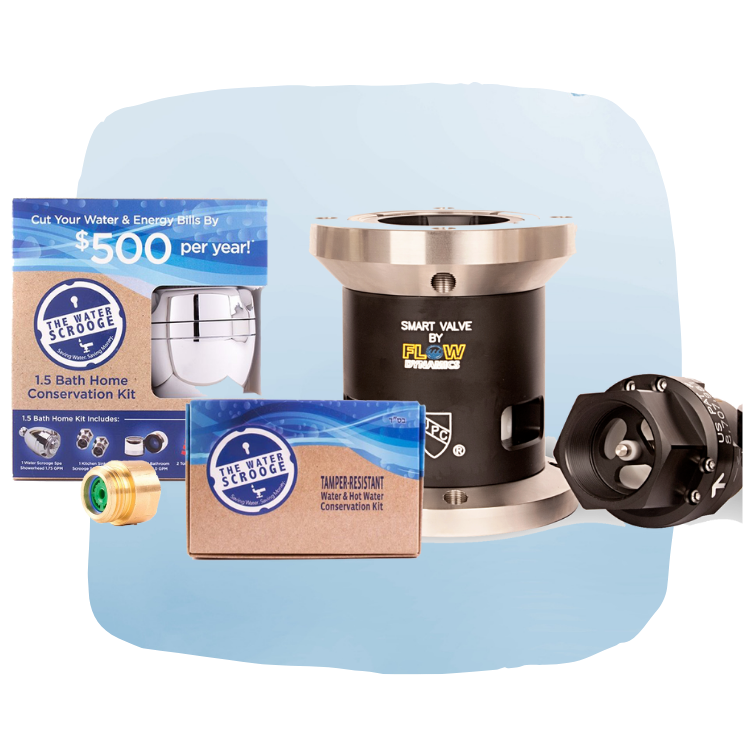 Our Goals
To preserve freshwater waste by restricting water fixtures to use less water, and to find and fix leaks in multifamilies otherwise going unnoticed.
To Help landlords reduce water bills by implementing tampered-proof showers, faucets and toilet water reduction devices in multi-dwelling units.
David Schwartz
President | Owner & Operator
David Schwartz
Owner and Operator of The Water Scrooge™, a
D.S. Magic-Tech LLC Company
Location: 386 Hamilton Ave. Hewlett NY 11557
Birthplace: Israel
Education: B.A., Industrial and
Management, GIA - Diamontier
Experience: 13 Years of Experience Running a water conservation company. I have introduced my patented products nationwide.
Hi, David here - thanks for working with The Water Scrooge!
I'm a family guy, and I love my family – I have four kids. I also spend some of my day studying different areas of Judaism and life philosophies. I'm a 2nd-degree black belt in kickboxing and I'm also a runner so I train every night of the week. My favorite book is Likotey Moharan by Rabbi Nachman.

If there is anything I can do for you, don't hesitate to contact me at david@thewaterscrooge.com