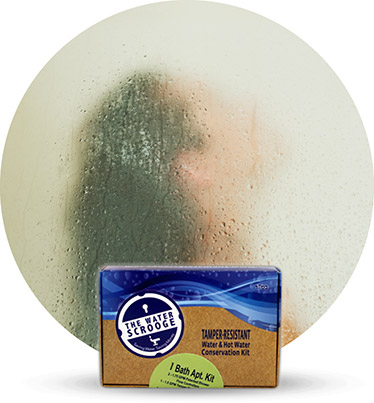 All of our products were conceived with the out of sight, out of mind mentality.
The first way to make sure a tenant can't remove something is for them to not know its there in the first place. This is why our shower regulators are installed behind the shower wall, and our faucet regulators fit like they came from the manufacturer. It's only if and when the tenant tries to remove one of our products that the tamper-proof design gets noticed. You can not remove our products without a special key that we will provide your management and maintenance staff.
We also provide each of your tenants with a new spa style shower head with every installation. Combined with our pressure compensating regulators, your tenants often like their showers better after we install our devices!