3 min read
5 Creative Ways to Save Water in Older Multi-Unit Buildings

David Schwartz Mar 31, 2016 9:00:00 AM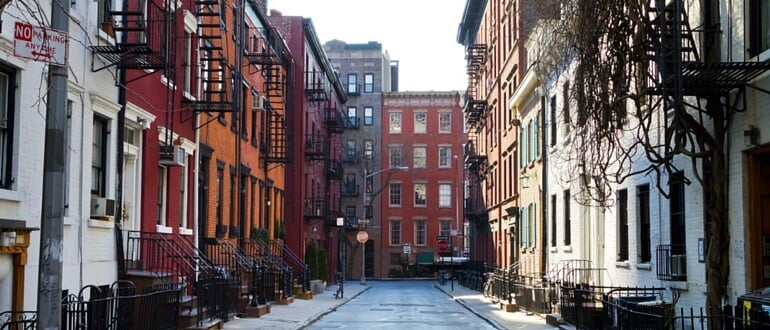 With water costs rising significantly year-over-year, landlords of older, multi-unit buildings are actively seeking ways to conserve. The Alliance for Water Efficiency reports that in multi-tenant properties, "water saving potential is frequently enormous." In areas like NYC where landlords aren't able to charge residents for water, it can be difficult to convince your tenants to dial back their monthly usage.
Saving Water in Multi-Unit Buildings
Sub-metering is rarely a good option for owners of older multi-unit buildings due to plumbing and electrical issues that may require extensive construction work. In addition, the return-on-investment (ROI) of installing expensive sub-meters is zero, since landlords can't bill tenants directly. Any drastic actions to scale back water utilization could lead to decreases in tenant satisfaction. In many cases, creative approaches are necessary. Join us as we review five creative ways to reduce water usage in older, multi-family residences.
1. Retrofit Units With Water-Saving Fixtures
Bathrooms typically use the most water in residential homes and multi-family units. Retrofitting showers, bathroom faucets, and kitchen faucets with aerators and low-flow fixtures can significantly reduce flow-rates. However, these approaches do carry certain cons. Reducing the flow to sinks and showers can reduce tenant comfort significantly, which may annoy residents. Attempts to tamper with, remove, or destroy bathroom retrofits are common.
Landlords have a few options when it comes to retrofitting bathrooms in a way that won't be immediately "undone" by residents. Installing spa shower heads can improve the comfort of reduced-flow showers. Tamper-proof flow regulators, aerators, and toilet tank fill cycle diverters can also ensure residents comply with your conservation efforts.
Finally, tenant education can play a role in reducing your water usage. Educate your maintenance team and residents on the connection between flushing performance and water usage. Flushing solid waste, such as trash, can use up to seven gallons of extra water. Discouraging tenants from using toilets as trash cans or garbage disposals can prevent clogs and excessive water use.
2. Detect Leaks Quickly
Leaks in toilet tanks and faucets can go undetected for long periods of times, particularly if your building does not perform routine drip inspections. While educating your residents on the signs of a leak may help avoid water waste, you do not want to assume they'll necessarily catch or report leaky faucets, showers, or toilets.
The Water Scrooge provides leak-detection and auditing as a component of tamper-proof conservation technology, which can be completed in as little as 10 minutes per unit. This includes ongoing relationships with properties such as routine re-checks to ensure leaks haven't developed and technology is performing optimally.
3. Provide Incentives to Residents
Passing on savings to tenants may offer an incentive for eco-conscious behaviors. Even though you may not be able to significantly reduce rent because of lower water bills, even small reductions will be noticed and appreciated by your tenants. The Buildium blog recommends using savings to provide community-wide offerings, such as a pizza night when conservation goals are realized, to help tenants "rally around" conservation
4. Use Non-Potable Water for Landscaping
In many cases, landlords may have non-potable water sources on site that are not fit for human consumption. Non-potable sources are essentially free, and can be used for landscaping, washing vehicles, and other activities. Sources you may have access to could include:
Stormwater
Fountain drainings
Pool drain and backwash water
5. The Water Scrooge
The Water Scrooge offers an innovative approach to water conservation in multi-family properties that balances your need for savings with tenant comfort. Our patented, tamper-proof shower flow regulators can be installed easily in older buildings without tearing up the walls, floor, or ceilings. The regulator can be attached directly to the pipe, just behind the shower head. The difference in water flow is still comfortable, especially when paired with a spa shower head.
Our white glove installation process includes toilet and leak inspection services to detect costly leaks in faucets and toilet tanks, and to measure and calibrate the flush rates of each toilet. Over time, the flush rates can change and require recalibration, and leaks can develop from things like corroded or aging flappers. The Water Scrooge warranties our products and will perform follow-up inspections to check for leaks, faulty equipment, and recalibrate flush rates if needed.
While multi-family packages vary, comprehensive service may include a full suite of water conservation products, including:
Sink aerators
Toilet leak detection tablets
Toilet tank fill cycle diverters
Clients of The Water Scrooge report an average of 25% savings post-installation due to the uniquely tamper-proof nature of these products.
Saving Water, Saving Money, Keeping Tenants Happy
No tenant wants to suffer through low-pressure showers or weeks of loud construction due to their landlord's effort to save water. By investing in smart technologies and tactics to conserve, landlords can save a significant amount of money while keeping their tenants happy.
As water bills in NYC and other areas continue to rise, smart investments can protect your profits.
To learn more about your multi-family property's potential for water savings, click here for a free savings calculator!