3 min read
5 Ways for Older Multifamily Properties to Reduce Operation Expenses

David Schwartz Mar 29, 2016 9:00:00 AM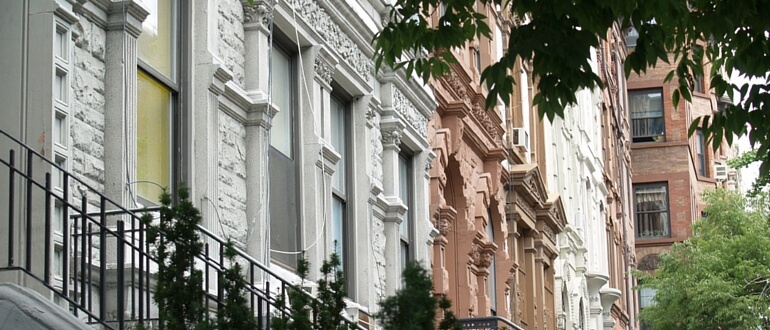 Being a landlord is undeniably expensive. Between skyrocketing utility costs, rising wages, and routine expenses – like repairing damages – high operating expenses can significantly cut into your profit margins. If you're managing an older multifamily property, your potential for cost-saving improvements may be limited, due to building infrastructure, city codes, and your budget.
Can You Lower Multifamily Property Costs Without Cutting Quality?
You may be relieved to learn that there are ways to lower your operating expenses without sacrificing tenant happiness. You can cut back on your costs without cutting quality. Tamperproof water conservation technologies, smarter tax deductions, and eco-friendly improvements can all result in significant savings over time. Join us as we review five low-cost, smart – and possibly surprising – ways to reduce your operating expenses in the year to come.
1. Reduce Water Bills
In the past, water was usually the last area landlords and property managers would consider investing in to lower operating expenses. But the cost of water has increased 200% over the last 15 years - and continue to rise at an alarming rate. Couple that with the fact that most wasted water is hot water which costs a lot of money to heat, you can understand why landlords are starting to take notice.
Your potential for water savings may be severely limited depending on the local laws of your area. In New York, for example, landlords aren't allowed to charge tenants for water, even if they go through the considerable cost and effort of installing sub-meters. Besides local laws, an older property's potential for improvement can be limited by plumbing and electricity infrastructure.
The Water Scrooge's water conservation technologies result in greater or equal savings of approximately 25% per unit, for an average savings of $500 per unit per year.
Our patented shower flow regulators can significantly reduce the water required for tenant showers. When coupled with spa shower heads, the reduction to tenant comfort is negligible. Toilet tank fill cycle diverters can also significantly reduce the amount of water required per flush.
Landlords should assume that tenants will attempt to tamper with water conservation technologies as soon as installation is complete, particularly if they are using faucet aerators or low-flow shower heads. By choosing tamperproof technologies, landlords can tenant-proof their money-saving efforts.
2. Reduce Electricity Bills
New York and other major metro areas now require electricity sub-metering on a per-unit basis, which means that landlords are often not responsible for tenant electricity usage. While your operating expenses are probably not affected by your tenant's power bills, you might be able to reduce utility bills from common areas. Some ways to power up your savings are:
Replacing lighting fixtures in common areas.
Upgrading or insulating the building HVAC system.
Improving building insulation and air sealing.
Reducing the temperature of common areas without sacrificing comfort.
3. Tenant-Proof
"Tenant-proofing" is the act of making investments that can result in cost savings over time. Tamperproof water conservation technologies, durable carpeting, and other higher-quality materials may cost more up front but save money in the long run. By minimizing the potential damage tenants can cause, your operating expenses are likely to end up lower.
Landlords can appreciate significant savings by making smarter investments. When it comes to improvements of any kind, try to minimize the risk of tenant-caused damage or tampering.
4. Purchase Appliance Warranties
If you are purchasing or upgrading unit appliances such as stoves, washing machines, dryers, or refrigerators, consider adding warranties. Even new appliances may need repairs relatively soon after purchase. If your appliances aren't new, you may be able to purchase coverage directly from an appliance maintenance company.
Even paying a monthly retainer fee to an appliance service company could be much cheaper than paying for service calls on an individual basis, especially if you have a lot of tenants or aging appliances. Landlords with a high number of units should consider this option, especially if their maintenance staff lack knowledge of appliance repair.
5. Outsourcing to Specialists
While it may be tempting to rely on a maintenance crew to handle everything, in some cases this could actually cost you money. Overworked maintenance crews are more likely to overlook small problems, or if they aren't specifically trained in an area, could overlook potential problems out of ignorance.
There are many areas where ongoing relationships with specialists can save you money long-term. The Water Scrooge, for instance, offers an ongoing relationship to our clients. Not only do we inspect for leaks when installing our products, we can also monitor water usage moving forward. This allows us to both monitor savings, and the ROI of your investment, but it also allows us to identify any warning signs of leaks or plumbing problems. In addition, we also provide a support package where we inspect regularly for leaks, and maintain our products so the savings remains constant.
Lowering Operating Expenses
Creativity can be key for landlords who are hoping to save money on older multifamily properties without high investment costs. While significant remodels could be the right solution, few property managers can afford to spend thousands of dollars and several months revising their buildings.
By understanding some of the most innovative ways to cut costs, including water conservation technologies, tamper proofing, and maintenance retainers, you may be able to improve your profits.
For more information on The Water Scrooge's patented, tamperproof technology to reduce water bills in multifamily properties, click here.