3 min read
7 Cost-Effective Ways to Increase the Value of Multi-Family Real Estate

David Schwartz Jul 7, 2016 9:00:00 AM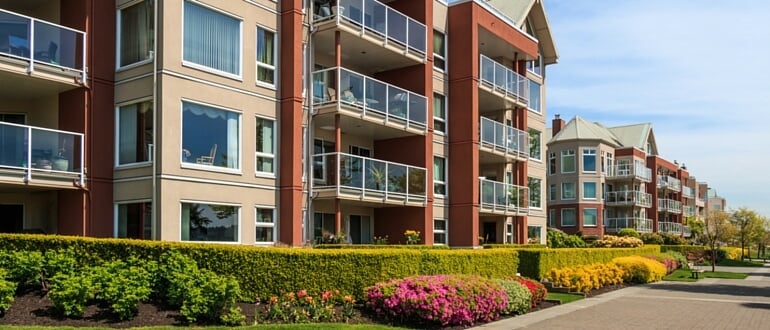 Forced appreciation is probably one of the coolest aspects of real estate investment. Unlike stocks, bonds, and art, real estate allows owners to proactively increase value in their favor.
Through strategic management with the help of the powerful apps like Credit Sesame, you can significantly impact the intrinsic value of the assets you're holding. That means you don't have to wait for natural market increases like population or job growth.
Unlike single-family units, which establish value based on comparable sales, multi-family buildings are valued by dividing Net Operating Income (NOI) by Capitalization Rate (Cap Rate). For example, with a given Cap Rate of 6 percent, every extra dollar in NOI will increase the property's value by $16.67 (=$1.00/0.006). When an appraiser evaluates your building, he is asking himself: What would a reasonably aggressive investor pay for the income stream represented by this building, in this location, and in this economic landscape?
You can tip the scales in your favor by gradually making incremental improvements to your property each year. The secret to increasing value is to begin thinking like your tenants: What improvements would make the biggest impact on their day-to-day lives? What would surprise, impress, and delight them? In this article, we'll review 7 cost-effective ways for increasing the value of your multi-family real estate.
1. Curb Appeal
They say first impressions count—and they are right. By far the easiest update you can make is creating an aesthetically pleasing exterior. Like it or not, potential renters and buyers will judge a building's interior by its exterior. A modern sign, a manicured lawn and a freshly painted building can incite that initial attraction you need to get interested parties in the door.
Tangled trees and unkempt bushes can obscure views, darken interiors, and give an impression of neglect. According to a 2007 survey by HomeGain, an investment of around $400 or $500 dollars in landscaping, often delivers a return of four to five times that.
2. Repair Cosmetic Eyesores
Nothing is more disappointing than renting a unit that seems great at first glance, only to realize several cosmetic eyesores lurking beneath the surface a week later. Such is the experience of many tenants. Landlords: Stop making artificial improvements that fall apart! These shortcuts will only hurt you in the long run.
Consider repainting or staining existing cabinets; purchasing sturdy, new hardware in bulk; resurfacing or updating countertops; and switching out old appliances. The biggest bang for your buck will likely come from updating floors and bathrooms. There are now many cost-effective flooring options including faux wood, stained concrete, and wholesale tile. Put simply, there's no excuse for old, dingy carpet!
3. Install Private Laundry Units
How much money are you really making from those coin-operated machines? And how much more could you raise rents knowing your units include washer/dryers? Obviously, buying appliances of any kind is a significant investment. But, it will pay for itself in time. Further, as technology increases, these devices are increasingly becoming more affordable. Look to install stackable units in closets. If that isn't option, consider adding units within each building or floor.
4. Change Property Management
How good of a job is your property's management really doing? How closely are you observing their efforts? Let's not forget just how important solid customer service is to ANY business. And that's what this is—a business. Property managers should be following up on tenant issues in a timely manner, accurately communicating building features, and managing online review portals on a regular basis. A lackadaisical management attitude can significantly bring down property value over time. Changing an inefficient dynamic can quickly shift things.
5. Raise Rents
If you are making regular capital improvements, depending on your area, you should be able to gradually increase rents. Many of today's younger renters are actually more concerned with amenities and location than the price of rent. Before raising rents, do some research of competing complexes in your area. Notice what kind of amenities they provide, what kind of improvements they've recently made, and what people are saying about them online. Move forward accordingly, and always give current tenants adequate notice of rent increases.
6. Let There Be Light
According to the aformentioned survey, lighting is the number one way to enhance unit appeal. Dimmer switches that create ambient moods, tubular skylights that enhance natural lighting, and warm-toned energy efficient bulbs are all great ways to increase value. Also consider sun tubes, an affordable alternative to skylights. The tubes use a reflective material to funnel natural light from globe-capped holes cut in rooftops down through ceiling fixtures and into rooms. Other way to lighten the mood include fixing broken window panes, installing light motion detectors and replacing old, dingy window screens that decrease light entry.
7. Decrease Expenses
How can you decrease expenses when it takes money to run a building? There are actually several things you can do, including hiring contract workers instead of employees, seeking better deals on maintenance, and taking conservation measures to decrease your energy bills (i.e. unplugging electronics at night; installing LED bulbs). But if you're a property owner in New York City, the biggest bang for your buck can be found in water regulation.
We've written many articles about the astronomical increase in the cost of water over the past decade. And that's because we've invented a product that actually saves building owners an average of $500 a unit per year. It's called The Water Scrooge, and it's a hidden, tamper-proof device that sits behind shower heads, regulating water flow. Toilet flow calibration, property leak inspection, and faucet regulation are also proven ways to decrease expenses.
Commit to implementing any one of these value-enhancing changes, and you'll be on track for a raised Net Operating Income. Remember, just a couple improvements a year can go a long way toward long-term profits.