2 min read
Attention NYC Landlords: Time is Running Out on Toilet Rebates

David Schwartz Jun 29, 2016 9:00:00 AM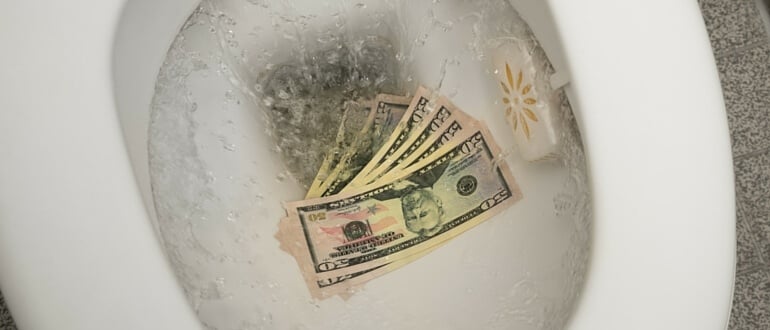 What is it...
Time is running out to take advantage of NYC's Toilet Replacement Program.
The Department of Environmental Protection will continue providing $125 vouchers to both commercial and residential owners looking to purchase new, environmentally-friendly commodes until June 2016. The movement is part of a local legislative initiative requiring all new city buildings to maintain dual-flush toilets.
Though the city receives substantial rainfall on average, it has experienced seven droughts in the previous 45 years. This legislation can be thought of as a pro-active approach to avoiding such problems as experienced in California, as well as conservationism in anticipation of the planned shutdown and repair of the Delaware Aqueduct (which currently supplies about half the city's drinking water).
The overall goal is to reduce city-wide water usage by 5 percent per day, or a reduction of 30 million gallons. The average daily water usage of the five boroughs was 1 billion at the time of the bill's passing. In this article, we'll discuss the 3 things you need to know about the new toilet rebate program and how you can gain additional water savings:
1. What Are The Requirements?
Though the rebate isn't available to all landlords, it is available to most. Here are the eligibility requirements:
You have not installed 1.6 GPF (gallons per flush) low-flow or 1.28 GPF high-efficiency fixtures in your building.
You're a multi-family property owner who converted to the Multi-Family Conservation Rate (July 2012).
Your building did not receive a rebate during the 1994-1997 Toilet Rebate Program.
Your water meter is connected to an Automated Meter Reading (AMR) device.
Your water and sewer account is in good standing.
Your building has four or more units.
NOTE: If you are eligible, you can apply for a voucher through the My DEP Account website. Vouchers can only be redeemed for the WaterSense®-labeled high-efficiency 1.28 GPF toilets with a Maximum Performance score of at least 600 grams. Don't live in New York? Click here to find a high-efficiency toilet rebate program near you.
2. What Is Dual-Flush?
According to toilet manufacturer American Standard, dual-flush models conserve water by offering two options: A 0.9 gallon flush (for liquid waste) or a standard 1.6 gallon flush (for solid waste).
This is in alignment with current U.S. federal standards for toilets at 1.6 GPF. Considering typical older models use anywhere from 3 to 6 GPF, switching to a low-flow toilet alone offers substantial savings. If your toilet was purchased before 1994, it's likely a water-guzzler that needs to be replaced!

One might assume dual-flush toilets are less powerful due to their decreased water volume option, but they're actually more powerful. These incredible pieces of engineering can take down just about anything, including 20 golf balls! Translation: Less maintenance requests for clogged toilets.


3. How Much Can I Save?
While installing new toilets can reduce water usage per flush, that's not really where landlords experience the bulk of savings. A lot of toilets run, or drip, and tenants rarely report it unless something is really, really wrong.
One running toilet can waste up to 4,000 gallons of water per day. That translates to $20,000 per year, per toilet.
This is important to understand. Even with the most expensive, newest low-flow toilet on the market, if it's running, it's costing you just as much (if not more) than the older, out-dated models.
Getting new toilets is not the most important part of the TRP. Making sure there are no leaks, and that the toilet is operating correctly and flushing at the right rate, is far more important to the bottom line.
That's why our clients are bringing us in to install their new toilets, and to make sure all the fixtures are adding to their savings. We leak-check, calibrate your toilets, and install new wireless toilet monitoring devices in one swoop, along with our tamper-proof shower and sink regulators.
Most of our landlords save an average of $500 per unit, per year. You can read about them in our case studies.