3 min read
A Guide for Landlords to Reduce How Much Water is Used in a Shower

David Schwartz Nov 25, 2019 10:00:00 AM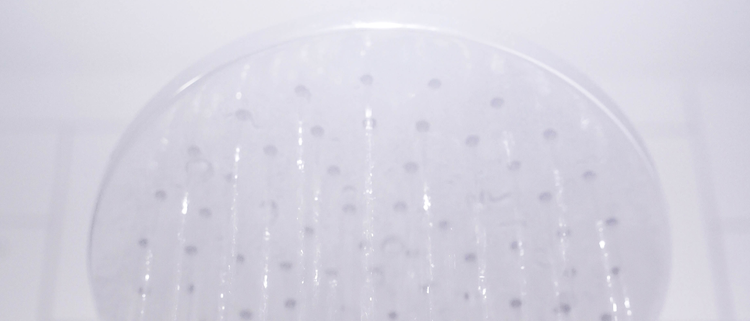 The average American showers for 8 minutes, consuming about 20 gallons of water each session. For landlords, these numbers can add up to thousands of dollars poured down the drain in water and heating bills.
As the owner of a multi-family building, you might feel helpless against these water-wasting odds. After all, you can't force residents to take shorter showers.
What you can do is educate your tenants on water conservation, incentivize their participation, and encourage them to cut back on their shower times. If you can manage that, you're off to a great start in saving money on your building's water bills, helping the environment, and making your brand better known for its ecological mindfulness.
Inspire Your Tenants to Save Water
As a landlord, payments for your tenants' water bills come out of your pocket. This fact might make your tenants feel like they don't have to be responsible for the water they consume. They might need some convincing to cut back on their usage. But if you encourage them the right way, they should be willing to do their part to save water and money.
The first step to take in reducing your tenants' water usage is to educate them (water conservation facts everyone should know). Share statistics on how much water is used in a shower every year in the United States. A printed flyer or, if your apartment community is active online, a series of blogs, WhatsApp messages, or social media posts can help spread the word. In this new age of environmental concern, presenting people with surprising facts on wastefulness often makes them think about changing their ways.
Once you've launched your building-wide water reduction campaign, consider adding an incentive to reward your tenants' better shower behavior. A community pizza party celebrating your new commitment to shorter shower times could be a good starting point. Consider offering tenants a small discount on their rent in exchange for signing a pledge to cut back on water usage. Even paying for a month of a popular internet streaming service can be a good motivator.
Whatever reward you choose, make sure the expense won't eat up the savings your business will earn from the building's lower water bill.
Water-Saving Tips to Share with Your Tenants
How much water is used in a shower depends on how long that shower lasts. To get your tenants on board with doing their part to save water, offer tips to help them make sure they're limiting their shower time to five minutes or less. If you're scrambling for ideas, we've got a roundup of possibilities to inspire you.
Set a Timer
Tenants can use a kitchen timer, stopwatch, or clock radio to alert them when five minutes are up. And realistically speaking, 74.5% of Americans take their cellphones into the bathroom with them these days. Using a countdown timer app is quick, easy, and requires no extra equipment.
Listen to Music
Some of the best songs on the radio are five minutes or less. Your tenants' shower playlists could include such hits as "Sweet Home Alabama" by Lynyrd Skynyrd, "We Built this City" by Jefferson Starship, "Hello" by Adele, or "All of Me" by John Legend.
Count Backward from 300
This trick might require more mental acuity than is usually needed for showering, but counting down from 300 to zero takes about five minutes to achieve.
Wash Like a Sailor
If your tenants are interested in helping the environment, they might be open to adopting the navy shower technique. They simply need to turn the shower on, get wet, turn off the water, lather up, and resume using water to rinse off quickly. This method shaves off excess shower time, requires minimal water, and can save approximately 15,000 gallons of water per year.
Save Water by Upgrading Your Building's Infrastructure
Your tenants might be willing to cut back when they learn how much water is used in a shower. However, that doesn't mean they'll consistently follow your smart water-saving tips. The only way to ensure that they're using less water is by upgrading your building's infrastructure.
Low-flow fixtures get a bad rap for providing terrible water pressure and being ineffective at saving money. And drastic drops in water pressure have indeed motivated many tenants to tamper with or remove the low-flow fixtures their landlords install.
If you're going to update your apartments' showerheads with cost-saving solutions, you need to make sure you're using the most efficient option available. That's where The Water Scrooge™ water controllers come in.
The Water Scrooge™ Water controllers regulate water usage "behind the scenes". They are installed behind your building's showers' walls to prevent your tenants from wasting two to five gallons of water per minute. Whereas other low-flow solutions positioned on showerheads can be tampered with, The Water Scrooge™ water controllers are out of sight and inaccessible to residents who would be happy to remove money-saving devices in return for a little more water pressure.
Adding water controllers in your units is simple, doesn't require any structural modifications, and it needs no further maintenance after setup. The pressure compensating controllers give the feel of "normal" water pressure, providing comfortable showers with a consistent flow.
The best part? Water controllers save landlords 35% or more on their units' water usage, which earns a 35% decrease in water and heating charges. You could save $500 per apartment per year with water controllers. Think of all the investments and improvements you could achieve for your business with those savings!
The Water Scrooge Can Help
When your tenants agree to keep their shower times to five minutes or less, both your water bill and your building's ecological impact can shrink. Adding incentives and sharing easy tips on timing make it easier for residents to support your cost-cutting efforts. To ensure that your community's water usage is decreasing, however, you need a solution like water controllers from The Water Scrooge.
Contact The Water Scrooge team to learn more about water controllers and other apartment bathroom efficiency kits, and start saving money on your water bill today.