3 min read
Tenant Screening Report: 4 Things Property Managers Should Evaluate

David Schwartz Feb 1, 2017 9:00:00 AM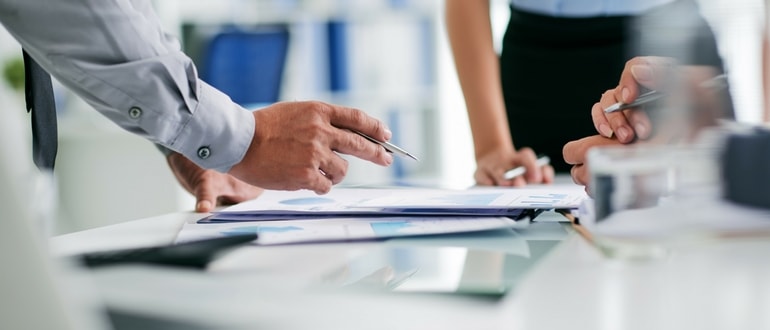 "Come one, come all," sounds good unless you're talking about prospective tenants. The fact is, most landlords would rather have a vacant unit than a nightmare tenant.
Noise complaints, late rent, property destruction—dealing with problems like this on a regular basis leave property managers feeling more like babysitters than business professionals. Savvy landlords and property managers use applications and screening processes to help weed out problem tenants - no one wants to spend a year of their lives dealing with a terrible tenant.
Sounds like a pretty good safeguard, right? Unfortunately, just glancing over an application is rarely enough. Real screening involves following up on the information provided and ultimately, weighing it against initial first impressions.
In this article, we'll discuss the four things landlords should delve into beyond the tenant application. NOTE: This list is only meant to be used as a guideline for establishing a protocol. Ultimately, each applicant must be evaluated on a case by case basis.
Tenant Screening Report: 4 Things Property Managers Should Look For
1. A Positive First Impression
As the saying goes, "You never get a second chance to make a good first impression." No, we're not talking about evaluating candidates based on brand labels or style preferences.
We're simply suggesting that you ask yourself some basic questions:
Is this a trustworthy person?
Will they take care of this unit?
Will the pay rent on time?
Factors to Evaluate:
Appearance. Does this person have a clean appearance? Did they attempt to make a good impression? First impressions matter, and, more often than not, a quality potential candidate will do their best to present themselves in a positive manner.
Demeanor: How does the potential candidate carry themselves? Do they look you in the eye when speaking? Do they seem calm, confident, and collected? You can learn a lot about someone without them saying a word.
Transportation: Although a car isn't a necessity (especially in cities like NYC), a well-kept car is often a sign of a financially reliable tenant.
2. Adequate Monthly Income
The most important quality of a desirable tenant is that they are able to pay rent on time. If you've ever had to navigate the process of eviction, you understand just how expensive and time-consuming it can be. With that said, a general rule of thumb is that tenants earn at least three times the monthly cost of rent.
Unfortunately, tenants are increasingly renting outside of their means due to inflation. With that said, don't make this rule hard and fast—income isn't always an indicator of ability to pay on time.
For example, one candidate may indeed make three times the monthly cost of rent, but have additional expenses you are unaware of (i.e. childcare, shopping habits, or student loans). Meanwhile, another candidate who earns slightly less could actually have very minimal extraneous expenses.
3. Good Credit
Another valuable source of information on tenant reliability will be a credit report. Here you can learn whether someone has a history of paying bills late, has gone through bankruptcy, or has ever been evicted.
To run a credit check, you'll need to request the prospective tenant's name, address, and Social Security number (or Individual Taxpayer Identification Number) on your renter's application. You can find a credit reporting agency that operates in your area by Googling "credit reporting agency."
The agency will likely obtain the report from one of the three major national credit bureaus:
Equifax: www.equifax.com
Experian: www.experian.com
TransUnion: www.transunion.com
NOTE: If you reject an applicant because of negative information on the report, you are required by law to send the applicant an "adverse action" letter, which informs the applicant of three things:
The reason for the rejection.
The name and address of the agency that reported the information.
The applicant's right to a free copy contingent on a request within 60 days.
4. Good References
Ultimately, the best indicators of desirable tenants are shining references from past landlords. Who better to let you know whether the person was ever late on rent, disrespectful of property, or the cause of any kind of trouble?
It goes without saying, but a bad reference from a past landlord is usually a red flag. However, make sure to get the whole story in the rare instance that the landlord is actually holding an unjustified grudge. Also, be sure to follow-up with employers, friends, and family members to get a well-rounded perspective of the person.
Streamline Your Tenant Evaluation Process
Prioritize the above four qualities when screening rental candidates, and you're unlikely to sign anyone you'll later regret. With that said, it's EXTREMELY important to establish routine screening protocol.
For example, don't just check employer references sometimes; check them all the time or not at all. Get into the habit of more extensively evaluating some candidates over others, and you could find yourself defending a fair housing violation accusation. Fair housing laws protect tenants from an illegal refusal of rent based on race, religion, ethnic background, sex, and so on.
While the law itself is clearly beneficial, it can also create conflict. For instance, let's consider a scenario where one candidate was denied because of a poor employer reference, while another was admitted without a phone call. If the first candidate learns of the inconsistency, they may incorrectly assume they were unfairly discriminated against.
In the end, consistent screening processes both safeguard from conflict while also making you more efficient at finding the kind of tenants you want.
Back to you: Do you have any screening processes you've found work best? Please share them with us in the comments!