3 min read
What Are the Best Tenant Screening Services in New York?

David Schwartz Oct 18, 2016 9:00:00 AM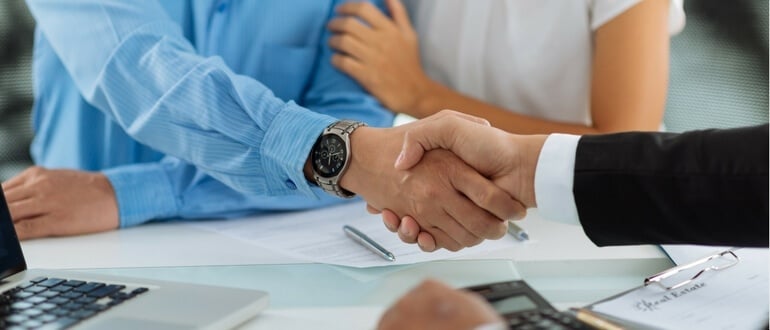 As a landlord or property manager, you want the best tenants. Ones that will pay rent on time, not damage your property, and who will avoid trouble with other residents.
Unfortunately, it's not easy to find these applicants when you're shooting in the dark.
With the Fair Credit Reporting Act, the court found landlords presented too much of a liability on people's credit info, making them ineligible to receive consumer information.
Without that hasty method of judging a person, you're now forced to sort through hundreds of potential candidates, working overtime just to properly check what you can of their backgrounds.
The alternative is hiring a Tenant Screener.
Tenant Screening Made Easy
Since you can't hold credit info, find the people that can build profiles of other data for you.
Tenant screeners are contracted companies who collect public information like bankruptcies, liens, and judgements to estimate an applicant's financial status. They'll also search the sex offender registry, as well as national and state criminal records.
These benefits come at a cost, though. The more thorough the search, the more money.
There are a few issues with tenant screeners. First, they can make mistakes. Sometimes, individual names or social security numbers are so close that the wrong information is passed along.
While this seems simple enough to fix, a tenant with a perfect history may become confused with a felon, having good application skipped over because of it.
There are also incomplete records. For instance, if a tenant sued a previous landlord, even if he won the suit, the screening would only show they went to court. Without the verdict, it's impossible to know what the real issue was.
Tenant Screeners for New York's Landlords
There are plenty of companies in New York and many around the nation that can help you sort through applicants. Use these three screeners to start your search and to help you understand what a good company is capable of.
01. Cozy
This is your one-stop shop for tenant screening with a handful of other features that sweeten the deal.
Cozy is a digital property management system for New York landlords. When it comes to tenant screening, you don't even pay a dime. The applicant will be charged a fee for the search
The search includes their criminal background, public credit reports, employment and rental history, and any references they have.
Their searches are comprehensive and placed in a renter profile for you to view everything from your computer. Add in their other features like lease creation, online rent collection, and marketing, and Cozy is a powerhouse for landlords in New York.
02. TenantReports.com
TenantReports.com is another awesome resource for your screening.
Along with the standard searches, they'll also give you a free Tenant Score Card that rates the value and risk of that tenant. They'll evaluate the applicant based on their income-to-rent and income-to-debt ratios, their bankruptcy records, and delinquent accounts.
They also offer a series of checks in case you're not interested in a full search. They'll verify social security numbers, employment, and previous landlords. They can survey driver's license history as well as tenant debt collection to give you a well-rounded picture of your applicant.
03. AAA Credit Bureau, LLC
While a national business, AAA Credit Bureau has a good reputation in New York for sorting through tenants to find the best fit for you.
They look at basic public info, but also have a powerful "Most Wanted" and Terrorist Network search, keeping your property and other tenants safe from people who can't be trusted.
Their searches cover previous address histories, giving you an idea of how fast they may bounce from one location to another. They'll even conduct an alias and Fraud Alert search to make sure the identity of the applicant is legitimate.
Selecting Your Screener
Screeners have the potential to make your life easier by finding better tenant's that you can more easily trust. When you're sorting through reviews on your hunt for the best screener, keep in mind that humans are complex beings. Most screening companies will do their best to find you the most trusted tenants, but when the human dynamic comes into play, it's hard to be 100% certain.
Focus on the data they provide to help make your decision and ensure you're completing a good search for the company that best fits you. There are more companies in the city than the ones we have listed here and your best match may be a smaller establishment.
Decide whether your priority is credit or legal issues and weigh their costs to their worth. It's up to you find who best fits your goals.
---
The Water Scrooge™ offers water conservation ways and products to multi-family landlords and homeowners, including: shower flow controllers, Leak Detection Systems, Toilet Leak Prevention Devices (The Toilet Scrooge™), water flow management devices (SMART Valve™), toilet calibration and DIY products.
Also featuring The Water Scrooge™ App. Our app empowers your team to carry out the installation of our kits. With it, you can also record and track data points about the units (other than water usage).