3 min read
4 Steps for Increasing Resident Referrals (Not Your Average Advice)

David Schwartz Oct 27, 2016 9:00:00 AM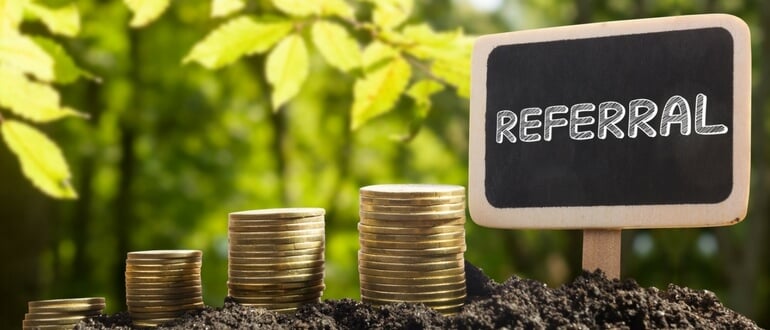 Referrals are the bread and butter of your residential property marketing strategy. At least, it should be if you want to maximize profit per tenant.
No matter the type of business, sales interactions are never easier than when they come from referrals.
According to the Nielsen Global Online Consumer Survey, 92 percent of people rely on the opinions of family, friends, and coworkers to make purchasing decisions. Additionally, a reported 70 percent of respondents said they trusted online consumer opinions.
What does this mean for your real estate investment? It means doing everything you can to increase residential referrals is in your best interest. But how do you go about doing that?
Renters are a notoriously a fickle bunch, moving with much more frequency than homeowners. The reasons for this are multifold: Young professionals changing jobs, tenants in transitory life phases, and dissatisfied tenants are just a few of them.
The kind of loyalty landlords need to generate referrals tends to be in minimal supply. In this article, we'll reveal 4 ways to increase tenant loyalty and the number of referrals that come your way.
How to Increase Residential Referrals
Most referral generation resources provide similar guidelines:
Consistently ask current and past clients.
Build relationships so those individuals will be more receptive when you ask.
While the same advice could be applied to real estate, it's generally short sighted.
The reality is, you will probably annoy family and friends if you ask for referrals too often, and you will definitely annoy tenants. Instead, property owners must take a strategic approach.
1. Maintain a Great Property
Though it may seem obvious, it's worth mentioning: Tenants will not refer your property if they don't enjoy it. No, that's an understatement—tenants will not refer your property if they don't love it!
Unfortunately, when it comes to what it takes to inspire referrals, the bar is high.
Check out these customer service stats compiled via HelpScout:
It takes 12 positive experiences to make up for one negative experience.
For every customer who bothers to complain, 26 other customers remain silent.
News of bad customer services reaches twice as many ears as that of good customer service.
Americans tell an average of 9 people about good experiences and 16 people about poor experiences.
Scary, huh?
These statistics illustrate just how important it is for business owners to proactively create positive customer experiences. And that's exactly what your tenants are, customers. Your goal is to surprise and delight them with timely maintenance, routine property upgrades, and clear communication.
2. Understand Referral Hurdles
Once you are confidently providing value, the next step is to ask "Why aren't my highly satisfied tenants giving me more referrals?"
As previously mentioned, people are more likely to complain than to praise.
There are a couple reasons for this. First, people are busy. Between work, family, and friends, your tenants generally aren't thinking about you. Secondly, they probably don't naturally enter many conversations where moving is being discussed.

When it comes to apartment rentals, many people do tend to check online review sites before consulting family and friends. But that doesn't mean you can't encourage tenants to leave positive reviews on those sites.
Your goals moving forward should be to:
Begin an ongoing referral conversation with tenants.
Provide incentives for referrals.
3. Offer a Valuable Attention Grabber
One of the easiest ways to generate referrals is to provide tenants with a gift they can't help but share with family and friends. This may require a little "out of the box" thinking. What that item is will depend on where you live, building demographics, and budget.

And, in order to really generate that "wow factor," your attention grabber will need to be more impressive than a water bottle. Aim for something memorable, novel, and fun.
Here are some ideas:
A fashionable men's belt buckle that doubles as a bottle-opener.
Cell-phone covers that include pockets for storing cash and credit cards.
A scavenger hunt game that helps new tenants get to know the area (this one is great because it involves family and friends right away).
Pick the right attention-grabber and it will probably be more valuable than advertising in any magazine.
4. Discuss Referral Programs
Finally, ask for the referral. Obviously, the best time to provide tenants with your free gift is during the lease signing process. But you should still include current tenants so they don't feel left out.
Regardless, create a referral program. Let tenants know you would appreciate them directing family, friends, and coworkers your way. You may even want to create some kind of point system. For example, a positive online review could be worth 3 points and a referral who signs a lease could be worth 5 points. Once the tenant has generated a certain number of points, they earn compensation.
We recommend something REALLY exciting or useful. That could be anything from an Amazon Prime Membership to a gift card to a popular retail outlet like Bed Bath and Beyond. Though these gifts may seem extravagant, think about how much it costs you to sit on an empty unit and consider how much you already spend on minimally effective advertising methods. If anything, it's worth experimenting with.
Become a Referral Generating Machine
As you can see, generating regular referrals isn't rocket science, but it does take persistence and the willingness to spend money to make money.
Create an enjoyable place to live, think outside the box, and motivate tenants to take action. An effective referral program will take work to put in motion, but the results will be worth it!