2 min read
Retain The Best Tenants with Awesome Maintenance Programs

David Schwartz Sep 15, 2016 9:00:00 AM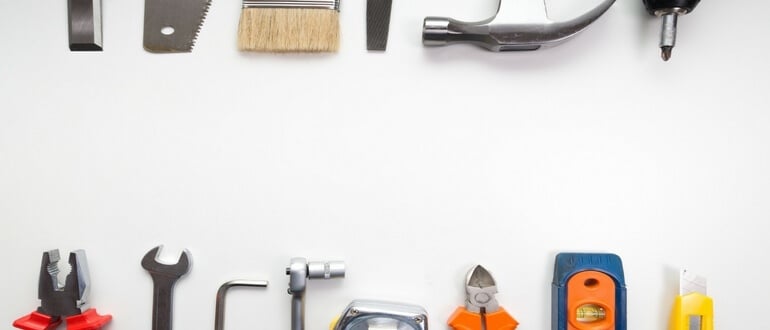 How responsive and effective is your building's maintenance team?
Maintenance service quality is the most important factor for tenants facing lease renewal decisions, according to
Getting Inside the Head of the Online Renter.
The reality is most tenants are actually quite willing to compromise when it comes to their living arrangements. Some can do without the perfect location. Others can do without in-unit washers and dryers. And many can do without hardwood floors. But very few tenants will tolerate ineffective maintenance.
As a property manager, your goal is to retain tenants as long as possible. Each time a tenant leaves, you have to work to fill that vacancy. And each day that unit remains empty, your property is losing money! With this in mind, property maintenance is perhaps the most overlooked way to retain the best tenants.
In this article, we'll review why and how to retain the best tenants with awesome maintenance programs.
Why Have an Awesome Maintenance Program
1. Positive Online Presence
What do you do when you have a craving for a certain type of food in a new area? You might ask for recommendations or drive around the block. But, if you have a smartphone, you're probably going to hop on the Internet for suggestions.
This is what 90 percent of prospective renters are doing.
Online review forums like Apartmentratings.com, Google Reviews, and Yelp provide a wealth of information for apartment seekers. And 40 percent of those people will form an opinion after reading between one and three reviews, according to a 2015 Local Consumer Review Survey conducted by BrightLocal. The report also found only 13 percent of consumers will consider using a service with a 1 or 2-star rating.
To keep you in the running with positive reviews, prioritizing a responsive maintenance program is a must.
2. Happier Community Relations
People don't like it when things break. And they like it even less when those things don't get fixed. By providing tenants with top-notch maintenance, you help create a positive environment.

Now, instead of commiserating with neighbors over what's going wrong, your tenants will likely focus more on what's going right—like that new dog park you just installed or how efficiently their dishwasher was fixed.
3. Less Turnover
Obviously, a happier community results in less turnover. The reality is, no one likes moving. As previously mentioned, tenants can overlook a variety of issues if they don't outweigh the nuisance of moving.
Again, the best way to keep tenants is to answer maintenance requests quickly and effectively.
How to Run an Awesome Maintenance Program
1. Identify Common Maintenance Requests
Sit with your team to identify 5 to 10 of the most common service requests you receive.
Identify a troubleshooting tip for each issue (i.e. a homemade mixture for unclogging drains).
Rank each of these requests from least to most severe.
2. Create a Ticketing System
Choose the method(s) tenants can use for submitting maintenance requests.
Create an electronic calendar system where everyone can view input requests.
Assign due dates to each request scheduled .
3. Follow Up With Requests
Follow-up on EVERY completed service request with the following questions:
Did we complete everything to your expectation?
Is there anything else we can do for you?
4. Introduce The Team
Include maintenance team photos and bios inside of tenant "Welcome Packets."
Introduce prospective renters to maintenance staff as you see them on tours.
5. Foster Ongoing Communication
Encourage ongoing communication between maintenance and property management.
Develop daily, or weekly, check in systems to review outstanding requests.
Retaining the Best Tenants is Worth It
Making an effort to retain your best tenants is time well spent. And one of the easiest ways to do that is with proactive maintenance. Not only can staying on top of maintenance decrease vacancy rates, it can also increase profits.

Leaking toilets, which often go unreported, are the highest profit drain for residential buildings. Surprising? Not when you consider an estimated 1 in 5 toilets are leaking at any given moment.

The Water Scrooge partners with landlords to install a variety of conservation methods designed to save money, prevent leaky toilets and streamline maintenance. Check out The Toilet Scrooge, our new 24/7 wireless toilet monitor designed to alert landlords to troublesome leaks before they become expensive problems.