3 min read
Water Conservation Ways: Prevent and Fix Leaky Toilets

David Schwartz Oct 20, 2021 4:25:51 PM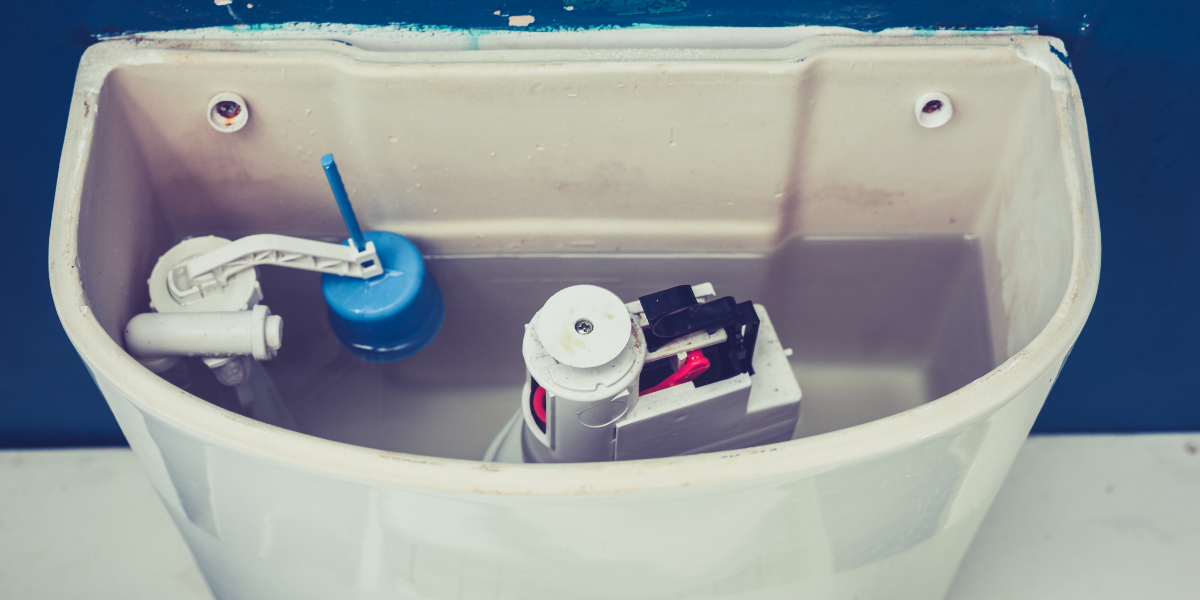 Landlords are always looking for ways to prevent toilet leaks. Not only are leaks unpredictable, but they can be expensive, too.

The truth of the matter is that new leaks are always occurring, and put simply, you can't predict which toilets will begin leaking next during routine inspections. If tenants seldom report leaks, and you can't have someone monitoring the toilets regularly, how can landlords prevent over running toilets (or manage water flow)?

Here are three water conservation ways that landlords can follow to prevent leaky toilets.

1. Issues that lead to leaky toilets

2. How do you prevent a toilet from leaking?

3. Prevent toilet leaks with Toilet Scrooge™

Read more about Water Conservation Facts Everyone Should Know!

What other issues lead to leaky toilets?
A leaking toilet is one of the most common plumbing issues in a home or unit, and they can be a real nuisance. Since the invention of indoor plumbing, there are numerous causes of a leaky toilet, other than just a rinky-dink flapper. Other common causes can stem from worn seals, damaged water valves, cracked porcelain, toilet clogs, or just a plain old toilet.
Like any other appliance or fixture in your home, your toilet deteriorates with age, just like water meters which cause inaccurate readings (see here for correcting water meter inaccuracies). Eventually, it will come time to replace it, however there are ways to refurbish your existing toilet before it gets to the point of no return.
How do you prevent a toilet from leaking?
One way to avoid a leaky toilet is to be proactive with regular maintenance. An annual inspection can help catch water leaks early, but the truth of the matter is that leaks are always occurring, even for the most hands-on, vigilant landlords. So how else can you keep your toilet from leaking?

01. Replace the flapper valve
If a toilet is not closing properly after each flush, it might be time for a new flapper valve. Regardless of how old the ceramic throne, leaks will happen if the flapper isn't sealing tight enough.
The flapper is a thin rubber or plastic valve attached to a chain in the tank that allows water to enter the bowl. If it doesn't close, water will continue to flow into the bowl when it's not needed, wasting water (and money).
You can check your water tank for leaks by adding a few drops of food coloring. If you notice that the color in the bowl has changed in any way, there is likely an issue with the flapper.
02. Replace the filler valve
Have you noticed one of your toilets taking a really long time to fill up? Are they making louder noises than usual? The filler valve could be to blame.
Replacing the filler valve is quick and easy. To replace it, turn off the water and drain the remaining water from the tank by flushing it. Once the tank has been emptied, unscrew the valve, remove it and put the new one in.
Go ahead and give it a test to make sure that solved the problem!
Check out this valve that will fix 80% of your water leaks!
03. Control toilet water flow
Routine inspections are a great way to stay on top of your leak maintenance, however, closely monitoring your toilets just isn't fun - much less practical.
A water flow regulator can be used to maintain the pace of flowing water, no matter how much water pressure there might otherwise be. Water flow control devices are widely used in the plumbing industry, controlling the flow of water in a system.
By controlling how much water is being used, you can reduce toilet leaks. You can prevent leaky toilets by investing in a toilet water flow control device, such as the Toilet Scrooge™.
Prevent toilet leaks with Toilet Scrooge™
Leak detection sensors in individual toilets can be easily broken by tenants (or tampered with) and stop working. When this happens, it is a headache for maintenance reps to get access to the unit to repair them.
Unlike other leak detection solutions in the market, the Toilet Scrooge™ leak prevention device actually prevents leaks, instead of just detecting them. The Toilet Scrooge™ device uses a motion sensor that activates when a user is present.
The sensor tells the valve when to open, allowing water to flow to the toilet. After the user leaves, the valve closes, which prevents water from continuing to flow and wasting water. No water flow means no continuous leaking!
Toilet Scrooge™ Savings Solutions
Consider these tips on how to prevent a leaky toilet. Whether you're looking to save money or protect your property from a catastrophe, there are plenty of ways that you can conserve water without making major changes to your units with Toilet Scrooge™'s innovative and non-invasive technology!
Check out our Toilet Scrooge FAQ or view our newest Toilet Scrooge Case Study.
Learn more about how much money you really can save with our water savings solutions and our Water Consulting services.
---
The Water Scrooge™ offers water conservation ways and products to multi-family landlords and homeowners, including: shower flow controllers, Leak Detection Systems, Toilet Leak Prevention Devices (The Toilet Scrooge™), water flow management devices (SMART Valve™), toilet calibration and DIY products.
Also featuring The Water Scrooge™ App. Our app empowers your team to carry out the installation of our kits. With it, you can also record and track data points about the units (other than water usage).