3 min read
Is Your Apartment Maintenance Technician Making These 3 Common Errors?

David Schwartz Feb 8, 2017 9:00:00 AM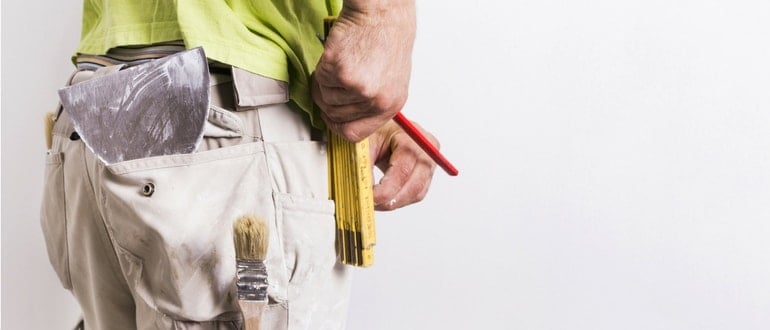 Great apartment maintenance technicians are gold.
Find one who is trustworthy, speedy, and knowledgeable, and you've won the lottery. Do whatever you can to keep this person on your team. But you know who else you want to keep happy?
Cue Drumroll...
Your tenants.
We know, it sounds ridiculously obvious. Yet, many landlords overlook just how much easier it is to keep good tenants from moving instead of courting new ones. One cause of quality tenants moving away is a dissatisfactory maintenance experience.
Whether it's a clogged drain, a leaky roof, or a pest problem, these things can be enough to encourage a move if not handled properly. But there's another motivator to maintaining a good maintenance staff—ensuring your profits are maximized.
The reality is even the best maintenance technicians are often found making some basic mistakes; mistakes that could be costing you money. In this article, we'll reveal what those are and how to prevent them from happening:
Is Your Apartment Maintenance Technician Making These 3 Common Errors?
1. Only Checking For Obvious Leaks
When it comes to water leaks, maintenance techs are most likely to limit their inspections to the obvious. For example, plumbing leaks that have water dripping underneath the sink or on the floor around the toilet. Unfortunately, this is not enough to adequately assess actual leakage.
In most cases, toilets are leaking through flappers within the tank—NOT outside of the toilets themselves. According to the American Water Works Association, 1-in-5 toilets is estimated to be leaking at any given time.
Faulty flappers aren't the only problem. In a properly functioning toilet, water will not leak from the tank to the bowl without being flushed. However, toilets slowly release more and more water per flush cycle over time, due to worn parts and corrosion within the tank. Depending on the size of the leak at hand, one running toilet can tack on anywhere from several hundred dollars to several thousand dollars annually.
The Solution: Train maintenance on what to look for (and how to fix it) or use someone like The Water Scrooge who uses infrared scanners to check for the kind of leaks most people wouldn't find. Once the problem has been identified, it can usually be remedied with the cheap replacement of internal parts and a good calibration.
2. Not Saying "I Don't Know"
Undoubtedly, your maintenance technicians are expected to handle a multitude of issues: changing light bulbs, fixing faulty appliances, and troubleshooting AC issues are just a few things that come to mind.
However, even if you have the best maintenance tech in the world, chances are they will eventually come across a problem that has them scratching their head. As with any trade, there is often a hesitancy to say, "I don't know" when confronted with an issue outside of one's expertise.
Whether the culprit is sheer pride or fear of job security, your maintenance guy might not always make appropriate Google searches for answers and recommendations when need be. Obviously, this is a problem: Should a maintenance tech try to fix something without a proper understanding of the issue at hand, the result may be a band-aid solution.
Band-aid solutions are quick fixes that don't really address core issues. And they are a big reason tenants often complain about maintenance. The thing is: owners are not always aware this is happening or to what degree.
The Solution: Establish clear lines of communication with your maintenance team. Let them know you will not be upset if they come across an issue they aren't sure how to handle. Then, you can evaluate whether or not an expert needs to be brought in. You may also be able to have your maintenance tech shadow this person so they can handle it themselves next time (not always possible, but worth looking into).
3. Poor Tenant Communication
Another common mistake performed by maintenance technicians? Failure to communicate with tenants in a considerate and timely manner. They may mean no harm, but showing up in someone's home without notification isn't appropriate. Neither is promising to call before arriving, then forgetting to call, and just going when they get ready.
The Solution: A proper ticketing procedure can fix this. Outline every step from initial tenant requests to maintenance scheduling to resolution follow-up. Create clear policies detailing what tenants can expect from maintenance and what maintenance is expected to deliver. That way there are no miscommunications. Simple to do, but often overlooked!
Apartment Maintenance Techs: The A-Game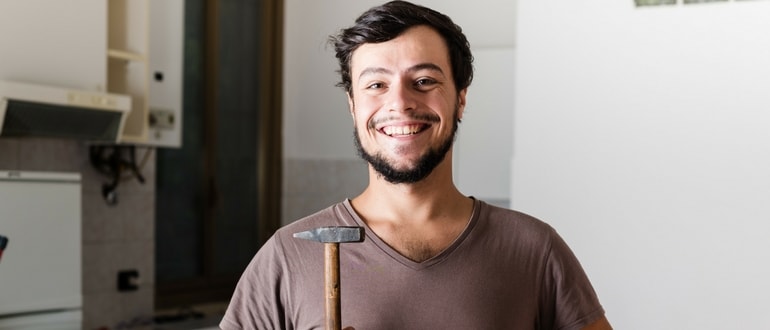 Expecting your maintenance tech to be an expert at everything is unrealistic. You should let them know it's within budget to partner with professionals when it matters.
Currently in the process of hiring a maintenance technician?
We've got a great article on how to interview and what to look for in a new maintenance technician.
In closing, we encourage you to revisit your maintenance plan and address all of these issues with maintenance staff. Especially, when it comes to water meter inaccuracies and leaky toilets!
The Water Scrooge has helped multi-family buildings reduce their annual utility bills by as much as 40 percent by employing simple conservation measures. You can have similar results.