4 min read
How to Choose the Best Apartment Maintenance Contractors

David Schwartz Oct 11, 2016 9:00:00 AM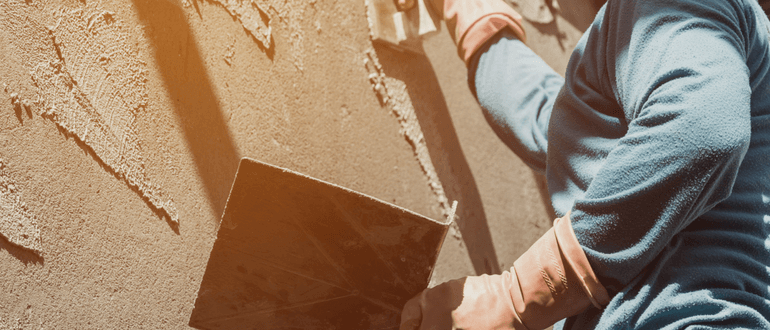 Bursting pipes. Drafty fireplaces, leaky toilets.

Apartments don't stay in like-new condition forever. The older the units, the more likely the need for ongoing repairs.
For better or worse, units usually break down in a staggered fashion.
Most individuals become landlords because they are attracted to profit potential. Real estate offers a unique opportunity to make "hands-off" income. Unfortunately, many landlords soon realize there is really no such thing!
One of the most time-consuming aspects of the job? Making sure tenant complaints are promptly and efficiently handled.
Besides losing sleep to noisy neighbors, the most frequent tenant complaint by far is poorly handled maintenance issues. While you may have a handyman or two on staff, there are some instances when you need a professional—and fast.
In this article, we'll review how to partner with an apartment maintenance company you can trust.
1. Understand What You Need
Will your maintenance contractor only be brought in for "special issues?" Or will you sometimes need them to fill in for basic tasks when things get busy?
Make a list of all maintenance tasks. Determine what percentage of maintenance issues require basic skills and what percentage require more advanced skills. For example, major plumbing and electrical work are usually best executed by a licensed and insured contractor. However, your regular handyman can fix those leaky faucets.
Since you'll be hiring a professional, they should know how to do it all:
Typical Repairs:
No hot water
Broken blinds
Basic snow removal
Changing locks at unit turnover
Lockouts (during work hours)
Garbage disposals
Clogged toilets and drains
Replace electric fuses
HVAC malfunctions
Changing furnace filters
Painting and minor repairs to walls
Repair or replace typical items like outlet covers
Repair or replace kitchen appliances
Repair or replace sinks and faucets
Install and replace minor items like weather stripping and smoke detectors
2. Reach Out to Your Network
As with any search, finding exactly what you're looking for can be challenging. You don't want to work with just any contractor. You want someone who is dependable, trustworthy, and knowledgeable. Such professionals can be found working within apartment maintenance companies.

Instead of embarking on a Google search, begin by reaching out to family and friends. You've heard of the Six Degrees of Separation Theory, right? Anyone in the world you want to meet is no more than five people away. Chances are, you know someone that knows someone that knows someone who has partnered with maintenance contractors before.
Tell everyone you know that you want to build a working relationship with a contract maintenance company. The easiest way to do this? Clearly outline your job description and post it on Facebook. Before signing off, ask your followers to share the post. You may even want to privately email closer friends and family members, personally asking for the share. While your efforts won't guarantee a recommendation, they will increase your odds of finding someone much faster.
3. Post Advertisements
Once you've clarified what you need, it's time to write it down. Use the information obtained from the exercise above to write a clear job description. Whether you are hiring an individual contract worker or a maintenance company, a description will help you better communicate with prospective contractors.
Your description should include common tasks to be expected, capability requirements. and character requirements. It should also include a brief summary of your property (i.e. where it is located, when it was built ,and why it's a desirable place live). Remember, people want to be a part of something great!
Place your advertisement on Craigslist, online community job boards, or the local classifieds. Finally, contact your city's local apartment association for a list of preferred providers.
4. Interview Them
After reviewing your applications and recommendations, narrow them down to your top five. Schedule hour-long interviews with each maintenance company or contractor.

Interviewing for maintenance needs is a little tricky. Unlike other positions where academic degrees are important, they really don't matter when it comes to maintenance. You're looking for the following criteria:
An experienced, trained staff with certifications in plumbing, electrical, and carpentry;
Past demonstration of quality workmanship (i.e. before and after photos); and
Ability to quickly respond to requests within 24 hours.
Additionally, you want your contractors to be communicative, reliable, and easy to work with.
Questions to Ask
1. Which multi-family and commercial buildings have you worked on in the past?
Performing maintenance for several rental properties isn't the same as making a few repairs around the house. The primary difference is being able to balance a multitude of issues, while keeping the clock in mind. Experienced contract companies will have a track record of assisting buildings similar to your own.
2. Which specific skills and specialties do your contractors possess?
Make sure you're partnering with a company who can do it all. Remember, you want to be able to pick up the phone and get everything handled in one call. Never assume the company specializes in something.
3. Would you feel comfortable working within our system?
Your property should have a ticketing system in place for handling maintenance requests. It should prioritize requests as they come in, track when and how they are resolved, and follow up with tenants for feedback. Make sure the company you are interviewing is comfortable operating within that system.
4. How long does it typically take for your team to respond to requests?
This is important. You do NOT want to be waiting for days on end when tenant comfort and/or safety is compromised. And don't just settle for general answers. Push the company representative you are interviewing to be specific in terms of project types and time frame averages.
Unfortunately, when hiring a whole company, you can't exactly follow-up with references to evaluate character traits. But you can do some digging online. Make sure there are no bad reviews of the company you are considering. And, if you really want to go the extra mile, ask for references. Any reputable company should be able to provide you with the contact information for the manager of another property they work with.
Keep The Momentum Going
Once you've chosen your maintenance company, continue working to develop a friendly relationship with them. After all, these are the people you want on your side, quickly prioritizing your requests. Consider introducing your new maintenance contractors to your onsite handyman if you have one.

Onsite help can likely provide a wealth of property knowledge that will make the specialist's work easier. Although it may take time and effort to find the best maintenance company for your organization, it's worth it. Nothing makes a property manager's job easier than dependable maintenance professionals they can call on.