3 min read
5 Fast and Easy Ways to Increase Profits From Multi-Family Properties

David Schwartz Sep 14, 2016 9:00:00 AM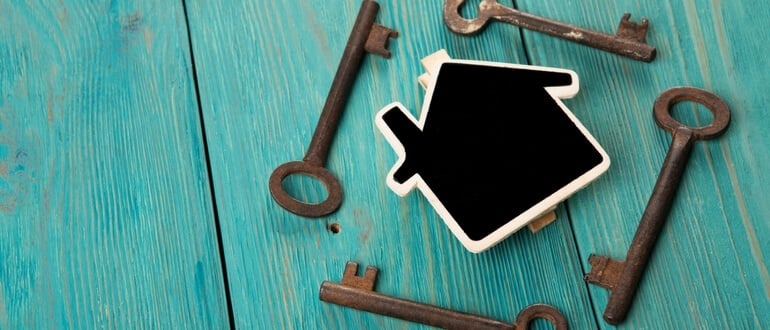 The number of investors in multi-family properties who do little more than collect checks is surprising.
Unfortunately, there is a misconception that taking measures to increase profits will be either time consuming, difficult,
or expensive. With thoughts like these, it's no wonder so many building owners put off looking more closely at those profit and loss sheets.

The good news? Increasing profits doesn't have to be exceedingly time-consuming or require the kind of investment that takes forever to generate an ROI.

In this article, we'll reveal some easy ways to boost your bottom-line with minimal required effort.
How to Increase Profits from Multi-Family Properties
1. Evaluate Vendors & Service Providers
Apartment buildings don't run themselves. In addition to your property manager and maintenance staff, you likely rely on a team of vendors for a variety of services that help you a). Enhance your investment, b). Maintain a desirable environment for tenants, and c). Run routine business operations.
The problem? Pricing of vendors and service providers can vary dramatically. If you are still using the same vendors (and working under the same agreements) after several years in business, it's time to reevaluate.
What to Do
Research pricing for competing vendors in your area.
Call your current vendors and tell them you are reevaluating service providers.
If you were offered a better deal elsewhere, ask if they can match it or do better.
Services to Evaluate
Leasing Services
Cleaning Services
Insurance Policies and Providers
Marketing Services
Pest Control Services
Trash Removal Services
Laundry Leasing Services
Carpet and Flooring Contractors
Property Management Companies
New and Refurbished Appliances
Third-Party Maintenance Contractors
Once you've negotiated your new vendor agreements, schedule an annual review in your calendar. And don't be shy about asking providers for suggestions on how to lower costs and consolidate services. Most of the time, they'll be glad to work with you.
2. Identify Ancillary Income Opportunities
Obviously, your primary source of profit will always be rent, but that doesn't mean you can't make a little extra cash by charging for additional services. While we've all heard of coin-operated laundry units, they are far from your only option.
Consider charging small fees for the following services:
Parking
Pet rent
Bike storage
Storage units
Late rent payments
Vending machines
Whole-building WiFi
Recycling programs
Other less common ideas include: Renting out common areas for special events, creating a "general store" that sells basic items, and providing housekeeping options. If you're serving a building full of busy professionals, that last one could be a real goldmine.
3. Implement New Leasing Policies
Nothing puts a drain on profits than vacant rental units. Every day a unit remains uninhabited is a day you're losing money. Reduce the occurrence of vacancies with the following measures:
Implement an electronic system for contacting residents 60 days prior to lease expiration
Offer incentives to your leasing team for new and renewing leases
Establish pre-leasing strategies for upcoming vacancies
Streamline the make-ready process
Stagger lease expiration dates
4. Implement Proactive Maintenance
Maintenance is probably the most common tenant complaint. Your best bet in reducing turnover is proactively addressing maintenance requests. The easiest way to prevent requests from falling through the cracks is to set up an effective complaint resolution system.

Whether you use an automated ticketing system or receive requests via a notebook at the front desk, it's important to stay organized. Set an organizational goal for addressing complaints within an agreed upon time period.
Additionally, let tenants know a). When you have received their request and b). When they can expect follow through. Finally, follow up with tenants to determine if the issue has been resolved to their satisfaction.
Remember, proactive maintenance can offset greater costs down the line.
5. Regulate Tenant Water Usage
Finally, one of the easiest ways to significantly increase profits is to manage tenant water use. If you're a landlord in NYC, you know the cost of water has skyrocketed in recent years. If you want to see something really depressing, compare your buildings' most recent monthly water bill to that of 15 years ago.
The good news is we now have water conservation tools that didn't exist before. These tools can be used alone or in conjunction to cut back on water waste.
These tools have been proven to save hundreds of thousands of dollars for large residential buildings:
The Tool: Tamper-proof shower head regulators
Why It Works: Prevents tenants from installing their own high-flow shower heads
The Tool: Wireless toilet monitoring
Why It Works: Alerts landlords to unreported toilet leaks that would otherwise cost thousands
The Tool: Tamper-proof faucet aerators
Why It Works: Reduces water flow in bathrooms and kitchens
Increasing Profits Can Be Quick and Easy
As you can see, increasing profits in your multi-family building doesn't have to be especially time-consuming or investment heavy. By implementing just a few of these tips you can begin saving money right now. If you're interested in learning more about tip number 5 , regulating tenant water usage, we can help.
The Water Scrooge offers a variety of cost-effective, done-for-you options that generate quick ROIs.