3 min read
6 Ways to Reduce Operating Expenses for Condo Buildings in NYC

David Schwartz Mar 8, 2017 9:00:00 AM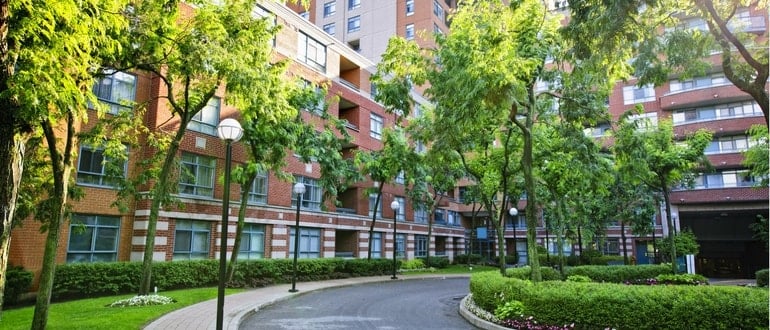 In the real estate industry, you're only as good as your bottom line—and managing that can be tricky. Balancing the needs of your tenants with the cost it requires to keep your business in the black can be like walking a tightrope. You want to keep the tenants happy, but you can't spend a lot to do it.
What's a good (and profitable) landlord to do?
Balancing a tricky budget and watching operating expenses isn't easy. Good management principles and paying close attention to the bottom line can make or break the budget.
In order to cut costs without harming the building experience, creativity is required.
Thankfully, there are some measures property managers can take to cut expenses for condo buildings without an increase in tenant calls.
Here's a selection of some of the most valuable.
Re-use Greywater
What's Greywater? It's used water from your kitchen, laundry, or bathroom that does not contain and has not come into contact with any feces. This allows it to be collected, treated and used for other functions, such as landscaping.
Greywater can be collected and piped directly outside to help water the lawn, trees, and plants.
Install LED Lighting
According to Energy Star, qualified commercial products use at least 75% less energy and last 35 times longer than incandescent lighting. The move to LED can be expensive since the bulbs aren't cheap, but the savings on electric and the labor of having to change commercial bulbs saves money in the long term.
For property owners in NYC, moving to LED in the common areas of your property has a big payoff.
Discover, Monitor, and Remedy Water Leaks
In NYC, the cost of water has increased 200% over the last 15 years and only continues to rise. That means all those tiny leaks inside your fixtures are adding up to big bucks off your bottom line. We also know that the majority of water usage is hot water, so these leaks are affecting your water bill and your energy bills.
Reduce Down Water Usage
Showers are a huge drain on landlord profits. Even with laws limiting the water pressure, most showers still exceed the limit.
In NYC water costs $9.87 per 100 cubic feet. Since there are 748 gallons per 100 cubic feet, one gallon of water costs $0.0132. That comes out to about $212 over the course of one calendar year for a 20-minute showerer.
Remember, that's NOT counting energy usage to heat the water which can cost you between $0.005 - $0.02 per gallon!

While that may not seem like much, multiply that number by the average number of tenants living in 500 units and you're looking at an expense of $249,000 a year.
Click here to do your own calculations.
Look Inside the Toilets
Believe it or not, toilets waste a lot of water. With our fixtures, you can calibrate water flow to ensure a specified number of gallons less per toilet flush. Why watch your money literally flush down the drain? If you want to reduce the operating expenses of your building, consider toilet tank fill cycle diverters. These easy to install fixtures significantly reduce the amount of water required per flush.
Install Motion-Sensitive Lights in the Garage
An easy fix that results in energy savings is switching to motion-sensitive lighting. It just doesn't make sense to pay for lighting 24/7 in rooms where there are no people!
Landlords can lower their multifamily property costs with no impact on tenants with a move to lights that only use energy on demand, such as turning on when someone enters the common area. This is a creative way to reduce the energy costs in commercial and rental properties.
Outsource Maintenance
Property maintenance can be back-breaking work. On top of the unexpected tasks, a late-night call about a broken furnace or that unexpected snow storm takes you away from important property management tasks. When you are consistently pulled away to shovel, fix a leaky shower, or act as the building handyman, you lose time on work that grows your business. You can save time and money by outsourcing these maintenance tasks.
You're a property manager, not a plumber. Look for an experienced plumber, HVAC tech, and landscaper that you can outsource these tasks to.
Growing your business requires due diligence. Sounds like a lot of work, right? Being a successful property owner is a lot of work, but there are ways to simplify and reduce costs.