4 min read
9 Questions to Ask Potential Property Management Companies

David Schwartz Oct 20, 2016 9:00:00 AM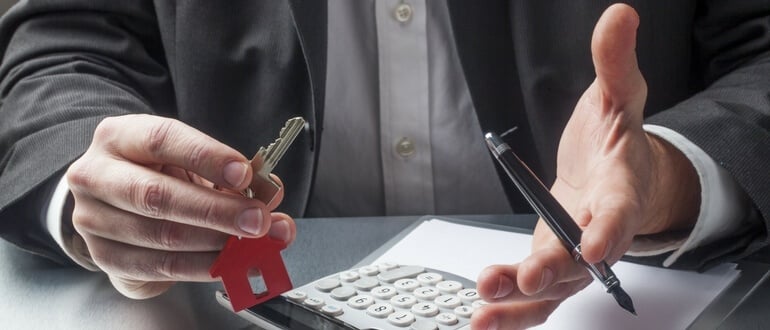 You can't do it all.
At some point, every real estate investor is faced with this realization: It's either delegate or drown.
Maybe you started out with one property but now own several.
Maybe you originally viewed real estate investment as a "hands off" profit opportunity, but now realize there is no such thing!
Or, maybe you simply want to move onto bigger and better things.
Other common situations that warrant property management partnerships include:
Owners who are not interested in being employers (e.g. handling the legal requirements of payroll).
Properties that are part of complex affordable housing programs.
Owners who live far away from their properties.
Owners who have a high volume of properties.
Regardless of your situation, delegation is necessary.
With that said, handing over the reins to someone else isn't always easy. The fact is, no one will ever manage your properties with as much care as you do. But that doesn't mean you can't find a company that comes close.
Evalutating a Property Management Company
Partnering with the right company can free you to both focus on other projects and make enhancements to your current investments (i.e. searching for new properties, securing financing for renovations or streamlining business structures).
If that sounds like a breath of fresh air, this article is for you.
Before we dive into the questions, it's important to determine if hiring a management company is within your budget. Expect to pay a property management company anywhere between 8 and 12 percent in collected rent revenue, according to All Property Management. Other factors in cost include the number of properties needing management, the number of units per property, the overall condition of the property and the location.
If that sounds reasonable, keep reading.
How to Find Candidates
When searching for a property management company you have several options:
Personal Networks: Tell family and friends you are looking for a reputable property management company. Social media channels like Facebook are great for this.
Local Real Estate Networks: Attend a meeting and talk to other investors.
Professional Directories: Visit the Institute of Real Estate Management (IREM) at www.irem.org and click "Find a Professional." Or visit the National Association of Residential Property Managers' (NARPM) website at www.narpm.org and click to search for "property managers."
Questions to Ask
Once you have some property management candidates, you're ready to conduct interviews. Set aside 1-hour blocks of time and get to know your top five candidates with the following questions.
1. What are your fees?
Again, most property management companies charge between 8 and 12 percent in monthly rent revenue, but some can charge upwards of 20 percent. In addition to the fee, find out what that percentage is based on and any finer points of the contract. For example, some contracts stipulate payment from you even if total rents aren't collected. As with most business endeavors, balancing cost with value is important.
2. How many properties and units are you currently managing?
Remember, you are approaching them because you are spread too thin. Though it may seem obvious, it's worth mentioning: Property management companies can also take on more than they can handle.
You'll want to ask how many employees are managing the units in their stewardship. A competent employee with solid systems can successfully manage between 30 to 40 units.
3. Do you have any direct experience with property ownership?
Someone who has juggled the various responsibilities of ownership will likely be much more understanding of your needs from an operational standpoint and will keep the end goal (profit) in mind.
4. What is your preferred communication style?
If you are someone who likes to keep in close contact with your investments, get clear on what that means. Does timely communication mean a 24-hour response? How is that response delivered—text message, phone call or email?
Further, you'll want to evaluate the company's overall personality. Are they someone you want to hear from on a regular basis?
If not, keep looking.
5. How do you handle maintenance issues?
Do you have your own crew?
Do you contract work out?
What type of repairs can you handle?
Determine the maximum amount the company routinely spends before contacting a client for approval. It's not uncommon for companies to add 10 percent fees on top of maintenance invoices. Negotiate this upfront.
Also, decide and agree on how routine yard work is billed and handled.
6. What are your accounting policies?
Do you send out quarterly/monthly statements?
When will you mail my checks?
What do you do with tenant deposits?
Are they combined with all other account income or set aside?
Keep in mind, it's your business—you should always know where you are financially.
7. Do you include advertising in your fees?
Filling vacancies is an important part of property management. Make sure the company you're hiring doesn't charge for this. It should be included. Also, determine the extent of their advertising and marketing knowledge.
Unfortunately, posting a "for rent" sign on the lawn is no longer enough in most neighborhoods. Ideally, the company will also be proficient in managing comments on Internet review sites like Yelp.
8. How do you handle evictions?
Tenants have rights, and it's important those rights are honored throughout the eviction process. Make sure your candidate understands the legalities involved with evicting tenants.
9. How proactive are you in finding and implementing cost-cutting solutions?
A great property management company will always be looking for ways to save you money. There are a variety of ways to curb operating expenses. Updating vendors, taking advantage of tax breaks and water conservation are just a few of them.
Did you know most NYC residential buildings are overpaying on water bills?
In our experience, multi-family buildings can save as much as 30 percent by replacing shower heads with tamper-proof, low-flow models (that translates to hundreds of thousands of dollars per year for larger properties). Wireless toilet monitoring, toilet calibration, and tenant conservation programs can also make a huge difference to your bottom line.
These are some simple, easy ways to reduce operating expenses and increase profits. Some companies will clock in and out and never give these options a second thought.
Find a company who gets it.
Property Management – Making The Decision
Ultimately, there is no way to know with absolute certainty you are hiring the best fit. But by doing your due diligence throughout the interview process and following up with references, you can make an informed decision.
Take your time.
Ask the right questions and don't be afraid to negotiate.
At the end of the day, the right property management company will be ready, willing, and able to to take action with your best interests in mind. And that is something to get excited about!