6 min read
The 5 Best NYC Co-op Management Companies

David Schwartz Feb 25, 2020 8:12:00 AM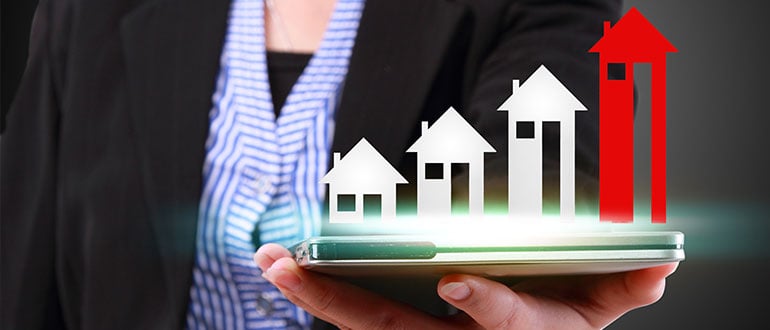 Running a condo or co-op management company isn't always glamorous.
On any given day, a variety of tasks must be accomplished—everything from fixing toilets to renegotiating vendor contracts to checking permits. Which is why standard property management companies are a dime a dozen and exceptional ones are few and far between.
The best property management companies see themselves as co-owners, treating the properties they run much like they would their own.
They routinely ask themselves questions like:
How can we remain fiscally conservative while increasing amenities?
How can we surprise and delight our tenants even more?
How can we decrease vacancy rates?
As a building owner in New York City, you arguably have two primary goals: Retaining rental tenants and making co-ops or condos attractive to would-be buyers. The right property management company will have a well-thought-out plan for achieving both.
Unfortunately, choosing whom to partner with can be a difficult process. This is why we have compiled a list of five of the best condo management companies in New York City. We obtained these results from evaluating consumer reviews, awards granted, and longevity in the marketplace:
The Top 5 Condo Management Companies in NYC
R.E.M. Residential was named "Property Management Company of the Year" by The New York Building Managers Association (NYBMA) in 2019, and that's just one of many awards the company has received. R.E.M. Residential boasts a unique system which it uses to help landlords lower expenses and maximize profits.
One thing that sets R.E.M. apart from many of its peers is a spirit of collaboration. Not only does the company disclose all aspects of its operations to both clients and tenants, but it also holds joint meetings. By introducing their clients to one another, the company hopes everyone can learn and grow together. The company is owned and run by CEO Rick Elezi.
Despite some absolutely ridiculous and frustrating situations that arose in our building this year, the team at REM stuck with us and helped resolve the issues. In particular Michael and Anton have gone above and beyond to make sure things run smoothly, and our entire community appreciates it. Looking forward to a new year and a continued partnership with a terrific group of professionals. - Meredith Z., Brooklyn, NY
REM is the most professional management company I have dealt with as a renter. They are responsive, and reachable by email, phone, or in person. They went the extra mile when I had an issue with a deposit refund check. Thanks especially to Mike, Chandra and Ambra in the office. - C L.
Contact Info
36 W 37th St Fl 8
New York, NY 10018
Phone number (212) 260-8060
Email: info@remny.com


Building Equity Management LLC is a boutique, New York City-based property management firm. It manages both rental and mixed-use real estate throughout Manhattan—including Greenwich Village, SoHo, Tribeca, Chelsea, Little Italy, Upper East and West Side, Harlem, Washington Heights, and more. A significant portion of the company's portfolio is comprised of regulated units, an area in which the firm excels at adding value.
Building Equity Management has truly brought property management to the 21st century with its cloud-based technology. Both tenants and owners can go online to check a number of valuable data points. Owners can see building cash positions and open vendor invoices and financial reports in real time. Tenants also have the convenience of submitting maintenance requests from their own homes.
Owned by Brian Reilly and Michael Vinocur, the company prides itself on "old school" customer service combined with more modern, streamlined processes. The company has particular strength in managing and maximizing profits of rent-regulated buildings.
Glowing Reviews
Building Equity has to be the top management company for buildings in Washington Heights! All of their properties are in great condition, the superintendent does a great job with maintenance and the staff at BEM are helpful and responsive. If you come across any listings available at their property, rest assured that you'll be taken care of! - Richard D.
Michael and the team are great! I've lived in one of their properties for the past 4 years, and improvements are happening constantly to the building, and to the tenant portal as well! Very responsive, and all around helpful. I'm going to be sad when I move out! - Shane J.
Contact Info
1261 Broadway
Ste 812
New York, NY 10001
Phone number(212) 489-5060
Email: In-side contact form
With more than 35 years of experience in the world of real estate, Precision is a trusted player on the NYC property management scene. Combining the latest technology with cost savings programs allows the organization to obtain impressive results on behalf of clients.
Their claim to fame? "We'll save you at least 20% on specific operating costs the first year; or our property management fee is free!"
Precision believes success is in the details and prides itself on its multiple weekly sight inspections. That includes having proper managers visually check for cleanliness from rooftop to boiler room, ensuring maintenance programs are being adhered to by staff, and caring for mechanical equipment. One of our favorite aspects of Precision is their periodic "meet the manager" meetings, designed to ensure resident needs are being met.
Glowing Reviews
While Precision doesn't have a presence on review sites like Yelp or Google Business, it does boast an impressive portfolio of case studies on its website. Click HERE to see.
Contact Info
545 Broadway
Massapequa, NY 11758
(516) 795-4955
Email: info@precisionmanagementgroup.com
Dixon Leasing is a leasing and property management company. One of the things we love about it is that it's very pet-friendly. The company's property managers look after luxury, single, and multi-family town-homes at a variety of price points across Hudson County (NJ), Manhattan, and Brooklyn.
Another area where Dixon excels is the offering of affordable packages to meet the needs of both large and small property owners, starting as low as $299/month. The company is reportedly the largest owner of premium single-family homes in the New York metropolitan area, boasting a portfolio of approximately 580 properties. If you are looking for experience, you can't go wrong with Dixon.
I just had the most wonderful experience leasing my new modern city home through Dixon leasing! Kimberly was simply amazing and the most professional and personable agent imaginable. Can't wait to move in next weekend! - Drew S.
I have lived with Dixon Leasing in two properties - one townhouse in Bed Stuy, and one apartment building in Bed Stuy. Both have been extremely positive experiences, from .leasing to property management. Dixon is incredibly responsive and has a killer team to take care of you. We had very few problems with either place, but whenever some attention was needed, Dixon was all over taking care of it. - Noelle H.
Contact Info
Harborside Plaza 2
200 Hudson Street, Suite 1000
Jersey City, NJ 07311
(212) 480-2626
Email: In-site messaging
Started in 2012, XL Real Property Management is one of the youngest residential management companies on our list. The company focuses on serving the needs of absentee owners who hold investment condo and coop apartments in the New York City area.
One of the things we appreciate about XL Real is its commitment to transparency. The standard service fee of 5% gross rental income is listed on their website. Owner Dylan Pichulik began his foray into real estate at the age of 18. He said he started XL with a simple goal in mind: To provide an unparalleled level of service and attention in a world dominated by companies that seem to have forgotten the basic principles of property management.
And he seems to be doing exactly that. Though relatively new on the scene, the company has quickly built a plethora of happy clients thanks to good press and word of mouth.
My former managers were good. But Dylan and his team are excellent and professional. I bought property insurance every year. Dylan was the first manager who asked me to send my insurance policy to him. After reading the policies Dylan changed a few terms for me. He called the insurance company and made these modifications done! Before that, I never knew the property insurance policy could be modified. XL is not a normal Real Property Management firm. XL is an outstanding one. As a customer, I feel fully protected. They care about my benefits. - Jun M.
Couldn't be more satisfied with how this company is managing my rental condominium in nyc. Thank you guys for getting the most out of my investment! - Amir C.
Contact Info
555 Madison Ave
5th Fl
New York, NY 10022
(212) 203-8684
Email: info@xl-rpm.com
Qualities of Top Condo Management Companies
1. Pro-actively Reduces Operating Expenses
Great condo management companies are constantly looking for ways to increase your bottom line. One of the easiest ways to do this—short of raising rent—is to reduce routine expenses. That means renegotiating contracts with vendors, using energy efficient lighting, and finding ingenious ways to reduce resident water usage (the latter has been known to reduce bills as much as 30 percent).
Additionally, the ideal management company will work with you to develop a plan for how to profit from onsite renovations and updates in the years ahead.
Interested in maximizing the ROI of your multi-family buildings? Click here to learn 6 simple steps.
2. Delivers A+ Customer Service
Managing a property is REALLY about customer service—everyone involved should feel they are both listened to and treated fairly. Think about the last time you had a pleasant customer service experience. Did you tell anyone?
Maybe, maybe not. Now think about the last time you had a terrible customer service experience. You probably told several people. Bad customer service is how buildings get bad reputations. And while it's never too late to salvage a rep gone awry, it's much easier to reap the benefits of one maintained.
3. Utilizes Systems of Transparency
Finally, the best condo management companies value transparency. You never have to call them up and say, "How are we doing?" You already know. Numbers are made easily available to both yourself and tenants. Systems to determine appropriate spending are put in place. And everyone is on the same page concerning financial goals.
Take Your Time – Find The Right Fit
Though each of these property management companies have something valuable to offer, NOT all of them will be right for you. When evaluating potential partnerships, it's important to take your time. Ask the right questions and try tapping into your existing network. Find out who else comes recommended and why. After doing your due diligence, you'll be able to make the most informed decision, and will benefit accordingly.
---
The Water Scrooge™ offers water conservation ways and products to multi-family landlords and homeowners, including: shower flow controllers, Leak Detection Systems, Toilet Leak Prevention Devices (The Toilet Scrooge™), water flow management devices (SMART Valve™), toilet calibration and DIY products.
Also featuring The Water Scrooge™ App. Our app empowers your team to carry out the installation of our kits. With it, you can also record and track data points about the units (other than water usage).