3 min read
Exclusivity Deal Between The Water Scrooge & Water Control Management

David Schwartz Mar 8, 2020 6:10:27 AM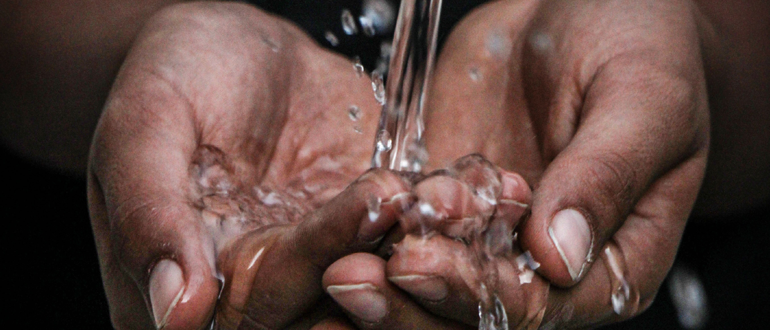 The Water Scrooge is thrilled to announce an exclusivity deal with the Canadian water conservation company, Water Control Management. WCM is owned by Bob Langlois and Charles Levin, both of whom are experts in water conservation methods.
Upon signing the deal, Langlois commented, "We have been in the business of water conservation for many years. Now, we're delighted to be the first company in Canada to bring our clients the tried-and-tested products of The Water Scrooge."
David Schwartz of The Water Scrooge commented, "Water Control Management is a reputable company that excels at helping its clients understand and implement water conservation. We are delighted to take part in that."
The Water Scrooge
The Water Scrooge specializes in water conservation products and services that can save landlords and homeowners a significant amount of water and money. Products and services include:
Tamper-proof shower flow controllers, line adapters, aerators, tablets, and more
Toilet calibration service and measurement device
Wireless leak detection and monitoring on buildings water risers
The Toilet Scrooge™ - wireless toilet leak detection and monitoring system
Clients of The Water Scrooge typically report $500 in savings per unit every year on their water and hot water bills. For landlords of any-size apartment buildings, those savings can be truly significant.
Water Control Management
Water Control Management is a company dedicated to helping people understand their water costs and finding solutions to reduce them. WMS operates on three principles:
Measure - Before you know how to manage your water use, you have to know how much water you're actually using.
Manage - Once you understand the basics of your water consumption, you can come up with solutions. Solutions include flow management devices, micro leak detection, fixture upgrades, purge/backwash cycles, and more. Not every solution is the perfect fit for each client — WMS helps you determine which one is right for you.
Condition - WMS provides solutions to reduce the risk of human error when it comes to water treatments.
The Partnership
The exclusivity deal of the two companies will enable WCM to bring a wide range of TWS patented products and services to the Canadian market. The goal of both companies is to help landlords save water and money, and this partnership will enable them to achieve their goals.
Benefits of Water Conservation
The Water Scrooge's proprietary products are an ideal way to achieve the many benefits of water conservation. Landlords who use The Water Scrooge products see an overall reduction in water usage, water bills, energy bills, and insurance premiums.
Wireless Leak Detection
When it comes to sinks, leaks can usually be spotted immediately, but when it comes to toilets, that's not the case. Toilets can leak for months without anyone noticing, and they can cost landlords an arm and a leg. With The Water Scrooge's wireless detection system, leaks can be detected and fixed immediately, and you can finally stop flushing money down the toilet.
Additionally, leaks that go undetected can end up causing a lot of damage to the building's infrastructure, which means you're not only paying for wasted water but to fix any damage caused. The Water Scrooge's wireless detection system helps you avoid that nasty scenario, and it will also secure you lower premiums from insurance companies. Insurance companies will give you lower premiums since they know that you have a system in place that is designed to prevent any major disasters which means that they passing on their savings to the landlords.
Tamper-Proof Products
When you use The Water Scrooge's tamper-proof products like shower flow controllers and faucet aerators, you can save money every time your tenants take a shower and wash their hands. The legal flow rate of a showerhead is 2.5 gallons per minute. However, many showerheads actually spew water at a flow rate of 4 gallons per minute. The Water Scrooge's shower fixtures increase water velocity while decreasing the actual flow rate, so tenants feel like there's a lot of water when really you're conserving as much as you can! The same is true for their faucet aerators — it feels like a lot of water is coming out when really, there is less.
When your tenants use less water, they use less hot water when they shower and wash their hands, so your energy bills will be lower as well.
Saving Water, Money, and the Environment
The partnership between The Water Scrooge and Water Control Management is mutually beneficial to both companies, and hopefully, it will prove beneficial to their clients as well. When landlords are able to conserve water, they can save money, headache, and damage. At the same time, they also play a role in saving the environment which has a huge impact on our planet!