3 min read
4 Ways to Maximize Savings When Getting Units Ready for New Tenants

David Schwartz Jul 5, 2016 9:00:00 AM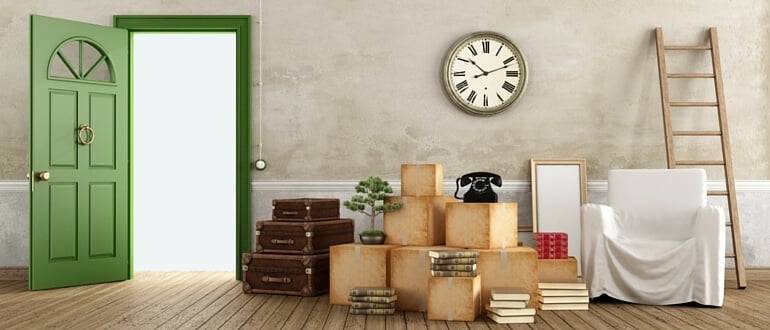 While every landlord would love to have minimal unit turnover, especially from responsible tenants, the reality is people move. And each time that happens, you are responsible for returning the unit to "like-new-condition" for the next
person. Besides being required by law to meet basic habitability standards, preparing units for new tenants has several purposes.
1. It sets the tone for a more enjoyable tenant experience over the course of their time in your building. Seriously, don't give new tenants anything to complain about! Starting off on the right foot increases the chances of a more responsible and understanding tenant later on.
2. It creates a greater perceived value that hopefully matches the advertised rent.
3. It can allow you to successfully increase rent (when you do a good enough job).
With that said, many landlords understandably dread unit turnover because of the time, cost, and effort involved. But as previously insinuated, you can take advantage of such situations by incrementally improving units in between tenants. That, in combination with other budgeted property improvements, will yield forced value appraisals over time. Ideally, plan to make one improvement per year, per building.
In this article, we'll review some easy ways to begin maximizing savings and setting yourself up for success.
Invest in Quality Flooring and Bathroom Fixtures
We know, spending money on new floors and fixtures isn't something you necessarily want to do, but if your bathroom floors and fixtures are flimsy, cheap, and/or aging, it's time to rethink your strategy. According to Realtor.com, bathroom improvements lend up to an 85 percent ROI.
Replacing fixtures should be easy and relatively inexpensive. Out of all rental improvements, flooring is the most important when it comes to quality. This is because floors endure the most wear and tear tenant to tenant.
Obviously, the most preferable flooring options from a longevity and aesthetic standpoint are tile and wood. While it may be tempting to invest in the cheapest linoleum available (79 cents a square foot at Home Depot), ask yourself how much that decision could potentially cost you down the line. While it's common to assume wood isn't an option when on a tight budget, it's not true. Over the past several years, hardwood floor vendors have substantially reduced their prices. Like anything else, prices change with trends and styles.
Other thrifty options include:
Ceramic tile from building salvage providers,
Stained concrete floors (if you have good basics to begin with), and
Surplus higher-quality laminates sold on peer-exchange sites like eBay and Craigslist.
Install low-flow water regulators
Again, the biggest savings can be found in the bathroom. The Environmental Protection Agency estimates showers and toilets account for a combined 44 percent of indoor water usage on average. In between tenants is the perfect time to install low-flow shower heads and water regulators.
Our research shows an average of $463 per year is wasted on high-flow showers. Although current government regulations stipulate a shower head water flow of 2.5 gallons a minute, the average water flow in older units is 4 gallons per minute. But installing low-flow regulators that tenants can simply remove themselves isn't enough. You need hidden, tamper-proof regulators to ensure tenants are using low-flow shower heads.
Calibrate toilet flow rates
Toilet calibration is a little-known strategy for curbing spending in large residential buildings. Though significant savings can be had by switching out older toilets—which use 7 gallons per flush, as opposed to the 1.6 gallons used by newer models—the real savings is in calibration.
Old flappers, leaks, and other factors cause significant waste that often goes undetected.
Note: Calibration can be conducted on any toilet. You can either learn to do it yourself via a simple YouTube search or get it done for FREE by The Water Scrooge.
Establish Routine Inspections
Would you rather be constantly repairing the damage or steadily preventing it? Establish routine property inspections so you're less likely to get stuck with multiple repairs at once, experience costly surprises, and misbudget repairs. Such inspections will allow you to set better long-term budgets and avoid costly surprises.
Every 3 to 6 months, check for moisture in walls and closets. Every summer, ensure all electrical and plumbing is up to date and ready for winter. And every year, check the entire property for small water leaks that sneakily add up in cost.
While you should be checking for leaks site-wide (i.e. irrigation systems, water heaters, faucets), the biggest bang for your buck can be found in toilet tanks.
It's estimated that 1 in 5 toilets are leaking within a building at any given moment. Unfortunately, these leaks often go unnoticed and unreported by tenants.
How can you outsmart a toilet leak?
Use Modern Technology
The best way to avoid the frustration of surprisingly hefty water bills is to immediately identify and fix leaks. You can now easily do this with The Toilet Scrooge—an electronic device that monitors toilet fill cycles, flushes per day and times of use. Unobtrusively sitting at the base of the toilet, The Toilet Scrooge syncs to a mobile app, allowing landlords to instantly know when there is the possibility of a leak.
Assuming it would be too expensive? Think again—find one leaky toilet and the device will have already paid for itself in most cases. Our team will even continue virtually monitoring your toilets on your behalf, post-installation, free of charge. That way, you can be sure to never miss a thing.
As you can see, taking advantage of tenant turnover requires more than a fresh coat of paint. It requires making small improvements in conjunction with comprehensive conservation measures. With that said, there are no "one size fits all" plans. The Water Scrooge partners with multi-family building landlords to create customized water savings plans.