3 min read
5 Capital Improvements that Bring the Quickest Positive ROI for Multi-Family Properties

David Schwartz Jul 13, 2016 9:00:00 AM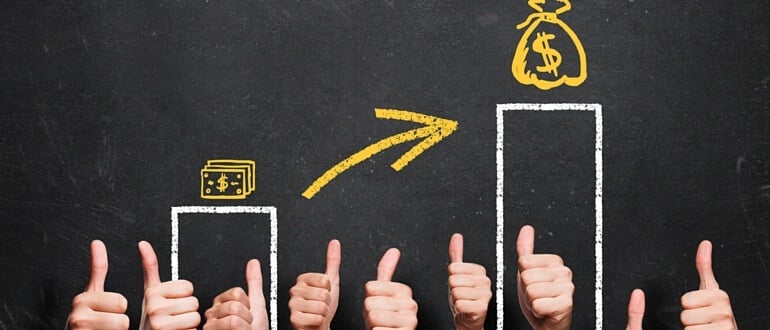 Building age, location, tenant profile and surrounding competition can all impact the cost of rent. Obviously, most of these things aren't within your control. So what is in your control?
The ability to make proven capital improvements which will create a more enjoyable experience for tenants. Though returns on upgrades vary widely from property to property, it's still within your best interest to make incremental improvements every year.
The editors of Multifamily Executive magazine, a publication aimed at apartment building owners and developers, recently looked at the renovation and improvement projects from the perspective of the rental property investor. Though nationwide data is difficult to come by, the magazine found "skilled and rational" rental property owners can expect somewhere between a 10 to 30 percent return on renovation investments.
In multi-family rental housing, the organization found the top ROI generators to be: Wood floors, kitchen upgrades, and improved interior lighting. In this article we'll discuss these renovations, along with some lesser known ideas for capital improvements:
Replace Old Carpeting
In this day and age, there is simply no reason for outdated carpeting. Not only are carpets harder to keep clean—do you really want to risk having to clean-up costly rug stains in between tenants?—but cheaper models also pill after a while, contributing to a worn-down look. Instead, opt for high-quality tile, faux-wood, or natural wood flooring.

As reported by Multifamily Executive, Greystar Real Estate Partners does little else but replace floors!The organization spends $6,500 per unit on average for interior upgrades that typically justify $150 per month rent increases.
Install Stackable Washers & Dryers
If you're the owner of a multi-family building on the upper-east coast, you better believe tenants treat unit washer-dryers like gold! We can all agree: Harsh winter conditions, large buildings, and bustling streets don't make for a welcoming trek to the laundromat.
Many report that installing stackable washers and dryers can lead to a justifiable $50 to $80 a month increase in rent. Obviously, recouping the initial investments take time, but experts say the long-term benefits are usually worth it. Do the math and decide what's right for you.
Upgrade Old Kitchens
Kitchens have the power to make a positive or negative first impression. Cabinets, counters, fixtures, and appliances should all be aesthetically modern and sturdy. Though such replacements may seem costly, they are usually worthwhile when considered within a long-term context.
According to All Property Management, spending $5,000 on upgraded kitchen appliances can yield an additional $50 per month in rent. You'll have a 10 percent ROI hurdle and a solid foundation for future rent increases.
Install Bright Lighting
Every realtor worth his salt knows the power of good lighting. Harsh fluorescents, aged incandescents, and dreary fixtures can create depressing atmospheres that repel tenants. Instead, go for energy efficient bulbs that come in a variety of warm and inviting shades.
Not only do CFLs and LEDs last significantly longer (using 25 to 80 percent less energy), they are also becoming increasingly affordable. It's not unusual to find value packs that average $1 a bulb online. Making the switch will save you replacement costs within units while reducing your property electric bills.
Regulate Your Water
Have you compared your most recent multi-family building water bill to that of 10 years ago? Chances are it's now significantly higher thanks to the tripling of rates over the past 15 years. Some NYC landlords say they pay more in water than heating fuel. This is particularly true in environmentally-friendly buildings with low heating bills. This distress has been further aggravated by the fact that tenants are not responsible for paying water bills. In lieu of a financial incentive to conserve, what's a landlord to do?

Install low-flow regulators on sinks and shower heads. Hidden, tamper-proof devices can be installed within minutes, regulating water flow and discouraging tenant removal. Though it may seem small, the savings can be monumental. Especially if you are replacing several old 4-gallon-per-minute shower heads. Calibrating toilet water flow, switching to energy-efficient toilets, and repairing site-wide property leaks are also smart moves.

Surprisingly, these investments pay for themselves quickly. For example, a landlord spending $65,000 a year on water in one building can expect to break even in about 8 months after a $28,000 retrofit. Saving up to 40 percent on water a month is common.
As you can see, there are many ways to increase value and save in multi-family units. Your best bet is to begin with the improvements that will generate the fastest ROI.