4 min read
6 Creative Outreach Marketing Ideas for Apartment Complexes

David Schwartz Nov 3, 2016 9:00:00 AM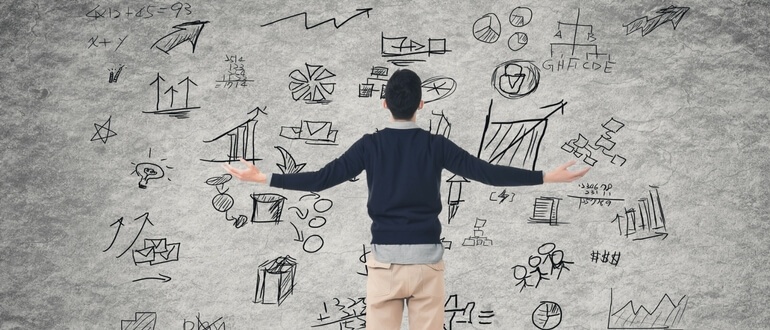 Listing available units on Craigslist or real estate websites is "standard procedure," but is it enough?
To command higher rents, keep your tenants happier, and encourage them to renew for longer periods, a smart strategy starts with differentiating your complex from competitors.
It's about demonstrating and delivering value that makes your tenants feel like they just can't find a better deal anywhere else.
You can't do that with marketing-as-usual campaigns.
Creative Outreach Apartment Marketing Ideas
In addition to letting potential renters know you have units available, a truly effective outreach campaign will help prospects feel like your space is more than a commodity.
Why?
Because commodities are judged on superficial things like the exact price of rent or the street address, or the apartment's layout.
To break free of the commodity trap, you need to stop acting like one.
In this article, we're going to explore six ways to deliver real value to your tenants and prospects that can help them feel like your multi-family complex is a cut above the rest.
1. Instead of Discounts, Offer Upgrades
When you give away rent, you get nothing in return. Sure, occupancy is a good return, but competing on price doesn't make your complex seem worth it.
Instead, consider paint, carpet, kitchen or fixture upgrades (things you will eventually do anyway), so renters can choose what would make them happiest.
Instead of that cash never hitting your account as a discount, you get to keep it and invest it in the property while giving your new tenant something she truly values.
Think of what she'll tell her friends when they come to inspect the new digs!
2. Partner with Large Employers in Your Area
Many companies are searching for ways to support their employees more effectively. They also happen to be a source of screened prospects with stable paychecks.
Look for ways to encourage referrals that don't violate company policy simply by calling the human resources department and asking.
Consider it a service to new employees, or those in transition, as well as a way to build community in your complex.
Beyond offering special rates for employees of partnering companies, consider hosting special events at the company offices. A single tailgate party for employees, for example, will ensure they remember you for a long, long time.
3. Create a Community Resource Section on Your Website
Speaking of community, people new to the area are searching Google for information about schools, events, public transit, crime rates, restaurant recommendations, you name it. The deeper your resource section, the more likely it'll be found by people moving to your part of town.
Additionally, consider creating a checklist of items new residents will need to know, including where to register their car, nearby banks and credit unions, post offices, storage units, notary publics... anything and everything someone could need to handle their administrative tasks and get settled into the neighborhood.
If you start thinking of multi-family property management more as a hospitality industry than a real-estate industry, you will provide the service renters are actually looking for.
4. Boost Renewal Rates with Swanky Services
OK, so it's not technically outreach, but a lease is a lease, and renewals cost a whole lot less than finding new tenants.
When coming up on renewal time, surprise some tenants with free design services, randomly chosen fresh flowers, or a cleaning service. Help them love their apartment again (and you for being so generous).
Unexpected perks have a way of increasing loyalty, while also giving your tenants very positive stories to tell their friends.
5. Swap Audiences with Local Restaurants and Bars
Reach out to a handful of places your tenants are likely to enjoy to get coupons or even gift certificates to add to new tenant welcome packets or monthly mailings. In return, and you can provide them with drink coasters, table top ads, or sponsored events like happy hours—whatever suits their particular establishment.
This kind of marketing collaboration can be highly effective, not just because your complex is featured to an audience that's chock full of target customers, but also because the costs offset. You "pay" for your in-restaurant ads or promotions by marketing the restaurant to your tenants and vice versa. This is the very definition of a win-win scenario.
Does your city have swanky exclusive clubs?
A partnership with them could bring big dividends for your potential and current tenants. Instead of that $1000 gift card you're giving away, consider paying their entry fee to the club.
6. Organize Exciting Private Events
Make your apartment complex feel more like an exclusive club membership with special events just for your tenants and a few of their friends. Consider catered wine and cheese parties, cooking lessons with a private chef, or tailgate parties with free beers and BBQ, whichever might suit your community. Include a variety of events like hosting a stop on an author book tour, yoga classes, or seminars for young professionals.
Of course, you don't have to foot the bill and host every event. Like partnering with restaurants and bars, other eager partners are also in search of captive audiences. Plus, your tenants will gladly pay for access to the right events. Think about ways to provide off-site fun like a discounted evening cruise, a private museum tour, or access to a box at a professional sporting event.
Exclusive experiences, on or off your property, create the kind of stories your tenants will definitely share with their friends.
Get Creative to Create More Value
If you approach your marketing outreach like a simple transaction ("Apartments for rent! First month free!"), your tenants and new prospects will have little reason to value your complex over any other. Instead, they'll pick the one closer to the park or the other one that's $50 cheaper per month.
However, if you seek out ways to build relationships and provide service and value beyond just a place to live, you'll start to attract—and keep—the kinds of tenants who value you in return.
Think hospitality over leasing, and your tenants will love you for it.
---
The Water Scrooge™ offers water conservation ways and products to multi-family landlords and homeowners, including: shower flow controllers, Leak Detection Systems, Toilet Leak Prevention Devices (The Toilet Scrooge™), water flow management devices (SMART Valve™), toilet calibration and DIY products.
Also featuring The Water Scrooge™ App. Our app empowers your team to carry out the installation of our kits. With it, you can also record and track data points about the units (other than water usage).