3 min read
7 Apartment Amenities Tenants Actually Care About in 2016

David Schwartz May 10, 2016 9:00:00 AM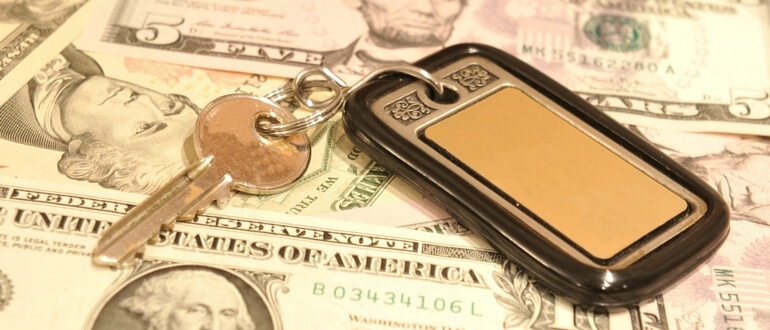 While homeownership was once considered an absolute for the average American, the value of "the white picket fence" is increasingly being viewed with skepticism.
According to Harvard University's Joint Center for Housing Studies, the U.S. homeownership rate has fallen steadily since 2004, with 63.7 percent of Americans owning homes as of the first quarter of 2015.
Many individuals from their late 30s to early 50s were left with little to no equity after the recent recession; thus, putting home-buying on the back burner. Plus, a large number of Millennials (currently, the largest generation in the workforce) are defined as "cost burdened," meaning they're paying more than 30 percent of their income on rent.
If you're thinking this is a great time to be a landlord, you're right! But not so fast—demand is increasing, but so are expectations.
Many new renters have "house-like" expectations of leased spaces, while seasoned renters are likely to view traditional amenities (pool areas, fitness areas and business centers) as unappealing since they know they'll never use them anyways. Let's discuss some of the amenities renters are looking for in 2016.
Eco-Friendly Programs
Recycling. Composting. Energy conservation.
Being eco-friendly doesn't just benefit tenants—landlords can save significant cash by employing water and energy reduction mechanisms. Around here, we're extremely passionate about The Water Scrooge. Our clients are saving an average of $500 per unit annually, which is substantial savings when you consider some of them have thousands of units.
The Parkchester Condos in New York City is saving over $3.2 Million dollars a year on their 12,700 units. After installing The Water Scrooge, they have saved $2.4 million from their water bills, and another $900,000 in saved energy cost.
Learn More: How The Water Scrooge Works
Private Laundry
It's no secret that newer units have a significant leg up on older ones when it comes to laundry. Again, more and more renters are expecting house-like accommodations. Put simply, having communal washing machines and dryers is often a deal breaker.
Although some apartments have tried to work around this by offering mobile notifications for finished loads, this isn't anything likely to attract new tenants. Think about it: Which would you prefer?
Cooperative Farm Options
Community supported agriculture has become increasingly popular over the past decade. CSAs offer tenants the convenience of skipping the grocery store, supporting the environment, and getting fresh produce—all in exchange for a monthly membership fee.
First popularized in the workplaces of larger U.S. cities like San Francisco, Austin, and NYC, cooperative farm services are slowly gaining popularity around the country. Begin by researching local farms in your area and asking if any would be willing to start a bi-weekly drop-off.
Find out how many members they need to make it worthwhile and have management start a signup sheet. This is a fabulous amenity, at no cost to you, that will endear residents to your complex.
Community Gardens
Can't find a CSA willing to deliver in your area? Consider setting up a community garden. Most major cities have avid gardening communities that would be willing to support you (information-wise) in getting started.
Consider offering residents wood or cement-based planters that can be reserved for individual use. Should you decide edible gardening isn't a fit for your building, don't underestimate the power of a lush, non-edible, rooftop garden. Check out these stunning NYC gardens for inspiration.
Renovated Kitchens & Bathrooms
Kitchens and bathrooms are still where it's at. Again, renters are looking for house-like amenities. Haphazardly tiled bathroom floors, dingy countertops, and 70s-style kitchens don't cut it.
If you're thinking about renovating rooms, focus on the kitchen and the bathroom. If you need a little extra motivation, consider this: Updated kitchens and bathrooms will usually provide about an 80 percent return on investment.
Secure Bike Storage
If your building is located in an urban area, you should strongly consider providing dedicated bike storage. If this isn't something you already offer, you may have noticed the occasional bike chained to a railing. What you're likelynot seeing are the many bikes stuffed into residents' living rooms.
Though it may seem small, offering secure bike storage is an attractive selling point for mobile young people interested in maximizing small unit spaces.
As you can see, there are many amenities you can offer beyond the standard. When designing new amenity programs think convenience, community, and eco-friendly—these are the qualities renters are most looking for in 2016.