3 min read
How to Save Water and Energy at the Same Time

David Schwartz May 3, 2016 9:00:00 AM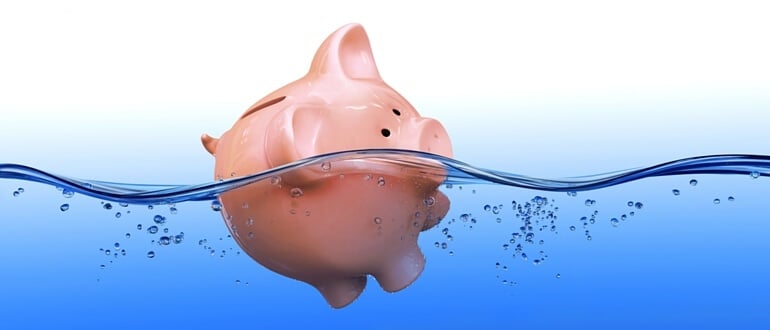 Water and energy use are closely linked. First, it requires energy to pull water from its source and deliver it straight to households and building units. Second, water treatment, heating, cooling, and waste water collection consume tremendous amounts of energy. In typical households, hot water consumes 65 percent of total water usage.
Yet energy and water issues are rarely considered as one. For many, saving on water bills plays second fiddle to energy saving efforts.
Saving Water and Energy at the Same Time
Many consumers fail to make the drops-to-watts connection, neglecting the fact that saving water is also an excellent way to trim energy costs. Take property managers and real estate owners for instance. Many are so absorbed in finding ways to pare down energy usage to help lower operating expenses that they tend to overlook their tenants' exorbitant water bills.
The following findings and figures prove that saving water can also help cut down energy usage:
The Problem with Traditional Water Saving Methods
If you're deeply concerned about saving watts and drops at the same time, the are several approaches you can take. The most common is consistent tenant education, while another approach may involve installing low-flow fixtures and faucet aerators. Yet, none of these water-saving methods ensure guaranteed savings on your end.
In terms of educating tenants, there's no guarantee that everyone in your building prioritizes water savings. In NYC where it's all about making it in the Big Apple, saving water is the last thing on your tenants' minds. Plus, you have to schedule regular workshops as new tenants arrive. Who has the time to do that?
On the other hand, installing low-flow fixtures could initially help curb water usage. But here's the caveat: These fixtures are not tamper-proof. Curious tenants will be quick to notice. Renters who are unhappy with their water flow can easily do a MacGyver and declare that they're so clever they outwitted their landlord.
Lastly, you can't force tenants to purchase products with Energy Star and WaterSense labels. Nor can you control their dishwashing habits.
A Smarter Approach to Saving Water and Energy
The good news is it is now possible for landlords to accomplish their water-saving goals without the aforementioned troubles. This is possible through the following savvy measures:
Get the Bigger Picture
The first step toward obtaining a bigger picture of saving water and energy at the same time is to work with a team of trained auditors and installers. These pros will evaluate your entire building for pipe leaks, silent drips, broken fixtures, and the general condition of your property's water distribution system. Afterwards, the team will come up with a set of recommendations based on the report.
Consider what The Water Scrooge has done for Parkchester Condominiums in NYC. The Water Scrooge team thoroughly inspected the water fixtures of all 12,702 units and subsequently laid out a plan to reduce water waste using their assessment findings. After eight months, the Parkchester Condominiums crew was delighted to report that they saved over 30 percent on their water and hot water expenses.
Opt for Tamper-Proof Fixtures
As discussed earlier, low-flow fixtures and faucet aerators may initially reduce water usage, but they can be easily tampered with or removed altogether since they are quite conspicuous.
The Water Scrooge is a complete solution in regulating water flow and tracking water wastage that is tamper-proof at the same time. Our products are sold online, and the tools needed to tamper with them are unknown to tenants because they're not needed during installation. It's a tool that only a professional plumber knows to use, and a handyman will probably not know of.
By reducing the amount of water used, you save both water costs and energy costs required to heat hot water.
Take the Katz Realty Group for instance. "Thanks to your efforts identifying water leaks and installing water savings devices in bath and kitchen fixtures, we have been able to successfully reduce our water usage and energy costs without affecting water pressure," says Managing Agent Ronald E. Katz.
In 4.5 months, the folks at Katz Realty Group already experienced positive ROI. They were able to save $520 per unit per year, giving them $43,710 annual savings for both water and energy.
Tamper-Proof Savings with The Water Scrooge
If you are looking for a tamper-proof way to cut down your building's current water consumption and save on energy at the same time, head to our savings calculator tailored for commercial buildings like yours!