3 min read
The 5 Best Rental Property Management Companies in NYC

David Schwartz Oct 13, 2016 9:00:00 AM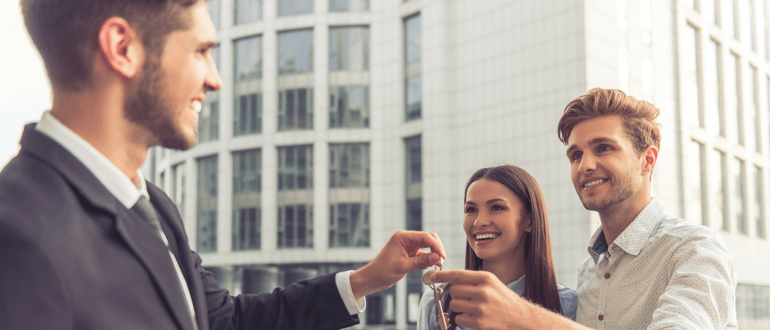 Being a landlord is tough. You're the individual responsible for your tenants' comfort, safety, and welfare. At least as far as the housing goes.
While some landlords manage their own properties, multifamily homes with a large number of units or multiple buildings can make it nearly impossible with only so many hours in a day.
That's where property managers can make a difference.
Working with the Best
Property managers are your go-to folk for assisting with tenants. They'll save you time and stress, letting you focus on the tasks you want to. They manage your marketing, rent collection, maintenance, complaints, and evictions.
You're essentially hiring a contracted company to get the job done.
While many property managers are good at taking care of your building and its tenants, there are some that go above the rest. This list covers what the top tier companies are doing and how they're handling the basics better.
1. FirstService Residential
While doing everything you'd expect of a great property management company, FirstService Residential goes above and beyond with their Value-Added Programs.
Their 24/7 Customer Care Center helps your residents through their problems at that exact moment. Your tenants won't be required to wait days for someone to get back to them before help is scheduled. They're assisted upon receipt of the call and an effort is made to stop the problem in its tracks.
Additionally, the company leans on new technologies to make everyone's lives easier. With their Resident Alert system, a select group or all tenants can receive notice of scheduled meetings, safety information, and anything else you wish to share.
They'll also have access to an interactive website, custom-made for their building. You can request other amenities like a valet service, visitor management, or package tracking.
2. Douglas Elliman Property Management
Every company will work hard to get you deals on utilities, but Douglas Elliman Property Management is exceptional. As one of the largest property management companies in New York City, they're able to throw some weight around and save you money on fuel, insurance, and maintenance.
They'll oversee all of your business's property leases, sales, and refinancing. You'll get access to their Mortgage Division that works to get you the best prices and a Title Services Division to assist with real property services.
As laws and codes change, you can rest assured with DEPM's Local Law Compliance Oversight. They'll ensure your buildings are always kept in regulation.
3. Andrews Building Corp
The Andrews Building Corp financial team excels at finding ways to save you money. With the Real Estate Tax Abatement, they can take your annual property tax and stop it from increasing each year. This will not only keep money in your wallet but increase your building's resale value as long as the abatement is in effect.
The company will also train your staff, improving the quality of their work, and provide emergency response services and interventions for your tenants.
4. Langsam Property Services
Similar to FirstService Residential's customer care, Langsam Property Services focuses on solving tenant issues as fast as possible. To do this, they've developed systems to alert staff that can properly handle the issue without hesitation.
For any construction project over $1,000, LPS requires bidding from contractors. Since they're a property management powerhouse in the city, they receive plenty of applicants, increasing your potential for savings.
LPS serves a lot of properties in the rougher areas of NYC. Because of this, they've built great relationships with the community and local law enforcement, helping to ensure your tenants' safety.
5. AKAM Associates
AKAM Associates ensures you know your business isn't looked at as another number, but as a valuable client. One way they prove it is with the Individuated Property Program. Through the IPP, they give every property a series of financial reports that culminate in a plan for the future.
Their online AKAM Genesis System gives residents of every client property the ability to post and view messages from management, read Board meeting minutes, submit work orders, and use links to local traffic and weather reports.
With their Green Client Program, they'll analyze your property's environmental impact and find ways you can save money on energy costs.
Finding What Works for You
A property manager isn't for everyone, but for most, the cost is well worth it for your time.
It's important to remember that the company best for you may not be on the list. Reach out to multiple companies, discuss rates and benefits, and read reviews. Find the company that matches what you need in a property manager and make negotiations. They can become the asset that lets you take your business to greater heights.