2 min read
10 Questions You May Have About Smart Valve™ - Answered.

David Schwartz Jan 13, 2022 11:38:28 AM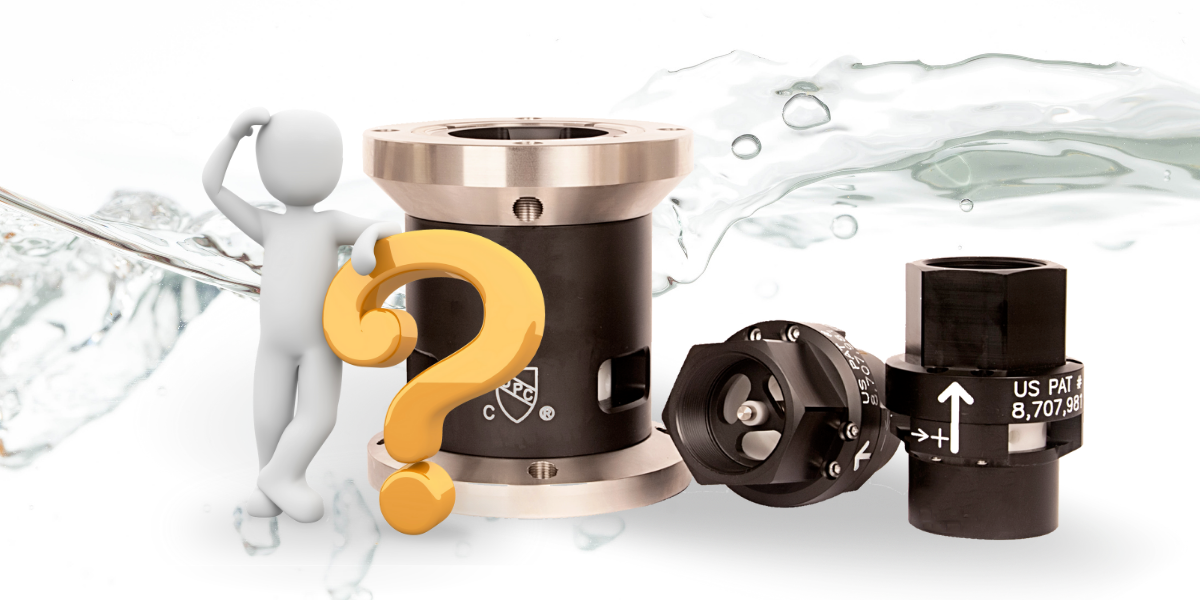 Many people have questions about the Smart Valve™, and we are happy to "clear the air" (😉). The Smart Valve™'s patented variable flow control process eliminates water meter inaccuracy and excessive water consumption. You might be wondering "How much does it cost?" or "How do I install the Smart Valve™?"
Below are 10 questions you may have about the Smart Valve™ - Answered.
You may ask...
1- "Am I really paying for air?!"
Oh yeah. Without a doubt, there is air flowing through your water line and 99% of water meters measure water consumption using the method Positive Displacement.
With water meters that use this method, the meter measures the total volume of both air and water that flows through the line. But because air is not constant, we never know how much we're paying for air.
2- "How does the Smart Valve™ measure water?"
Although the Smart Valve™ doesn't remove air from the water, it compresses the air before it reaches your meter, thus the air isn't recorded as water volume.
3- "What's the difference between an adjustable and a non-adjustable valve?"
A non-adjustable valve is calibrated before it is installed, while the adjustable valve is calibrated after installation is completed. In order to see maximum savings from your investment, any water valve should be properly calibrated to your specific system. By calibrating the Smart Valve™ afterward, it allows for perfect calibration to achieve maximum savings with no negative effects.
4- "Is the Smart Valve™ custom made?"
Because every water system is unique, each Smart Valve™ is custom built to ensure that it can be properly calibrated with your specific water system, optimal for your location's conditions.
5- "How much money will I save?"
On average, our customers see +/- 20% savings, but we have seen users have savings as high as 35%.
What's important is that once you install the Smart Valve™ it begins working 24/7/365. You will realize the full amount of savings available within your water supply without having to ever think about it again, and it will keep saving you money for as long as it is installed in your water line
6- "How reliable is the Smart Valve™?"
The valve is made of Acetron GP and stainless steel, enabling it to be flexible and impact absorbent. The valve is made to work reliably for a much longer amount of time.
7- "Will a local plumber know how to install it?"
Any licensed plumber can easily install the Smart Valve™ because it is designed to fit standard pipe sizes. Although your savings will depend on several factors, there is no way to foresee what that exact amount will be. However, on average our customers see about 20% savings after installing the Smart Valve™!
8- "What is the Smart Valve™ guarantee?"
Every Smart Valve™ comes with a 90-Day No Questions Asked Satisfaction Guarantee.
9- "... what about warranty?"
Every Smart Valve™ comes with a 10-Year Manufacturer's Limited Warranty!
10- "How do I know if Smart Valve™ is right for me?"
Simply contact us today, and we will help you determine which smart water control system would work best on your property. Like our friends at PES, we have helped thousands of people save a significant amount on their bills!
Eliminate Water Meter Inaccuracies
The Water Scrooge™ can correct inaccuracies with the SMART VALVE's™ Variable Flow Control process, eliminating water meter inaccuracy and excessive water consumption.
See here for before and after Smart Valve™ installation projects!
Scrooge Savings Solutions
There are plenty of ways that you can conserve water without making major changes to your units with The Water Scrooge™'s innovative and non-invasive technology!
Learn more about how much money you really can save with the Smart Valve™.