3 min read
4 Sustainable Apartment Trends Everyone is Talking About

David Schwartz Oct 5, 2016 9:00:00 AM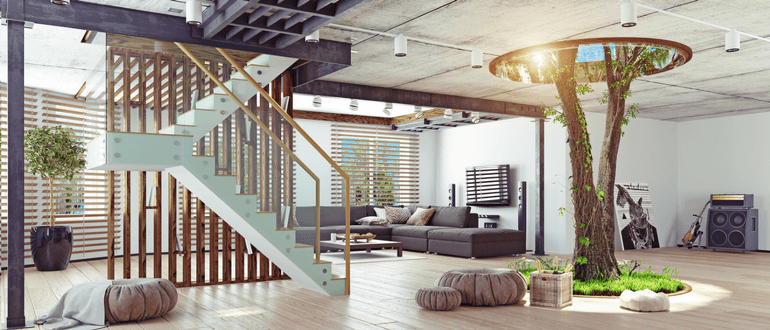 Everyone is looking for the next best thing. Whether it's the newest cell phone on the market or upcoming trends in fashion. People want to stay up with the times.
For owners of multifamily homes, this means monitoring what residents are interested in now. Weigh the costs of these luxuries and amenities and decide whether they're just fads or a trend worth investing in.
Trends You Need to Follow
Not everything is worth buying into. Many property managers have struggled after jumping on the bandwagon early. The good news is that some of these movements are gaining speed and don't appear to be slowing down anytime soon.
1. Micro-Housing
Apartments are getting smaller. Not in the, "I want less space," manner, but in the, "I want more efficient space," process. Rather than splitting rent with 3 other people, the possibility of living alone is becoming more realistic for a large portion of our population.
Smaller apartments mean landlords can charge less for rent since they're able to fit more units in every building. Because the rent is less, middle-class citizens can afford to live in downtown areas they wouldn't have been able to before.
The ability to live in these areas is changing the game. More people are finding access to businesses and locales that were previously out of reach without transportation.
For micro-apartments, the goal is to maximize the storage and living space in every unit. Furnished apartments will host items like Murphy beds and sliding bookshelves. All must have plenty of cupboards and shelving.
2. More Amenities
These days, tenants view amenities as entitlements. This means granting them access to additional perks and increasing the overall value of your multifamily home is more important than ever.
The first push is towards more shared spaces. While this plays into the micro-apartment trend, it's also appreciated by those who want to get out of their unit to socialize but hate leaving the building.
Develop lobbies and rooftops that promote social gatherings for a huge boost in resident happiness. Otherwise, creating tenant workspaces can offer residents other options.
If you're not located next to a fitness center, consider installing one in your building. This is one of the most sought after amenities and is well-used by tenants.
For downtown locations, adding a concierge service is becoming more popular as residents feel as though their apartment is a higher class of housing.
3. Keep Up with the Tech
Wi-Fi has quickly become the standard for public areas. In your lobbies and workspaces, tenants expect no less. The tech game has gone up a step, though, finding other ways to make your residents' lives easier.
A company called Parcel Pending has solved the package storage issue that plagues multifamily housing. Before, when a resident ordered an item and wasn't there to accept it, it was stored in a room somewhere in the building. For the resident to obtain it, they had to track down the individual who maintained that storage. Because of the difficulty, packages usually piled up, filling the entire space.
Parcel Pending's lockers accept packages and send an email and text to the resident, letting them know it has been delivered. The resident uses the code provided from that message to retrieve the package at their convenience. It saves time and space for everyone.
Finding the right technology to add to your apartment building may take some time, but the benefits can improve your residents' happiness and management's ability to focus on other tasks.
4. The Green Scene
Technology has also lent a hand in finding better ways to insulate and maintain our buildings. HVACs come available with variable refrigerants, solar panels are powerful enough to heat water systems, and LED lighting can reduce your energy costs. All of these turn into savings for you and gives your tenants peace of mind by knowing they're living in an environmentally-friendly building.
While saving on other forms of energy, many landlords and property managers have realized how important it is to manage water consumption and waste. With The Water Scrooge, residents use less water with tamper-resistant flow controllers and aerators.
For water waste, The Toilet Scrooge can identify leaks before you drain your wallet. Since 1 in every 5 toilets has a leak, you're talking a lot of money with multifamily housing. It saved one company over $3 million on their annual water bill.
Other trends include creating easy access recycling, electric-car charging stations, and larger windows. If it betters the environment, or at least stops damaging it, you can bet people will appreciate the change.
Joining the Movement
If you're holding out to see how these trends continue to perform, stop. The market is constantly shifting, but these changes are remaining constant and will for the foreseeable future.
Identify what your building can handle and decide what would be the most beneficial for you. While installing a fitness center for your downtown rental may be out of the question, some of the other options may not.
You can start working these changes now or plan for larger ones in the near future, but you can't ignore the power that these additions hold.