5 min read
5 Ways to Reduce Apartment Operating Expenses Per Unit

David Schwartz Sep 13, 2016 9:00:00 AM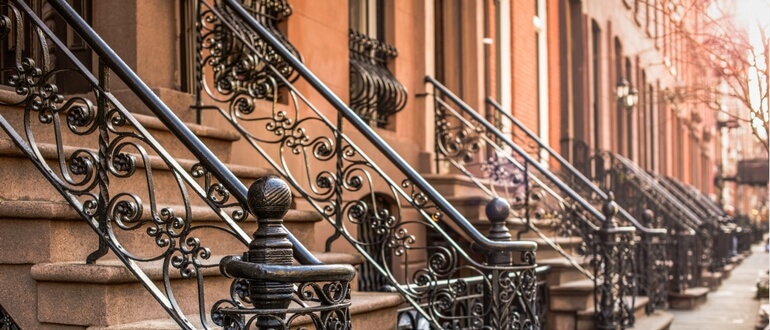 Owning a multi-family building can be highly profitable—if you're in control of operating expenses. Like any other business, the old adage, "You've got to spend money to make money," rings true.
Retailers deal with hefty shipping, manufacturing, and customer services expenses. Airlines deal with astronomical fuel, engineering, and technology expenses. And property owners deal with "higher than preferred" maintenance, utility, and managerial expenses.
While your operating expenses as a landlord are obviously less costly than an international corporation, that doesn't mean they're any less stressful! The challenge to keep expenses low is especially pronounced here in NYC, where the cost of water has skyrocketed nearly 200 percent over the past 15 years.

With that said, landlords actually have more control over operating expenses than they realize. In this article, we'll review our top 5 tips for reducing costs.
How to Reduce Apartment Operating Expenses Per Unit
01. Water Reduction Measures
Water is a necessity. We use it to clean our dishes, our clothes and ourselves. We use it to quench our thirst. And we occasionally use it to relax and unwind. It wouldn't be totally farfetched to say, "Water is life."
But when tenants aren't footing the bill, water can easily become a source of contention. Long showers, careless bathroom habits, and unmonitored toilets can become major money drains.
Our research shows the average residential landlord is overpaying on water by about $500 per unit per month. One of the quickest ways to reduce per-unit operating expenses (and even receive a return on investment) is to take water reduction seriously.
Install Tamper-Proof Shower Regulators
What would you say if we told you that right now there are probably several tenants in your building who are not using the shower heads you had installed, especially if you went through the trouble of installing new low-flow models?
Tenants are notorious for switching out standard shower heads with their own. That means those new 2-gallon-per-minute head you just installed could be sitting under the sink. And that an older 4-gallon-per-minute head could be working in its place.
But what can you do ensure your shower heads stay put? After all, you can't check on them daily. The solution is tamper-proof shower regulators. Hidden from the naked eye with a special locking mechanism, tenants can't see them or uninstall them. Plus, when paired with the right shower head, your tenants won't feel the difference.
Install Faucet Regulators (aerators)
On average, bathroom and sink faucets account for 16 percent of water usage in homes. Federal Plumbing Standards now specify that kitchen faucets use no more than 2.5 gallons per minute (GPM) and bathroom faucets use no more than 2.2 GPM.

If your older units are still equipped with outdated models, tenants could be running twice as much sink water as necessary. The solution is the installation of tamper-resistant aerators.
These inconspicuous devices limit the amount of water released through the faucet with a barrier net. Check out The Water Scrooge's 1.0 GPM aerators for apartment kitchen and bathroom sinks.
Calibrate Your Toilets
According to the Environmental Protection Agency, toilets account for 26 percent of the water used in the average home. Due to a variety of factors – accumulated water pressure, mineral deposits, corrosion of parts – toilets gradually cycle through more water over time.
Calibration can help curb this decay. Calibration is the process of fine-tuning parts within the tank so toilets use minimal amounts of water. By replacing your tank's components with higher-quality parts (we're talking a few dollars cost here), and resetting them, you'll fix costly running leaks that silently rack up bills into the thousands.
Wirelessly Monitor for Leaks
According to the American Water Works Association, 1 in 5 toilets has a leak at any given time. A silent medium-sized leak wastes as much as 250 gallons of water per day.
That translates to roughly 108,000 gallons a year, which adds up to about $24,000 a year for a 100-unit building. Until now, it's been impossible to know which toilets were leaking at what times.

The new Toilet Scrooge, a wireless electronic monitoring system, allows landlords to monitor toilets for leaks 24/7. The unobtrusive device sits near the toilet's base, instantly alerting landlords to potential issues.
02. Switch to LED Bulbs
You may not pay tenant electricity bills, but you're still responsible for lighting common and office areas. Hallways, lobbies, and laundry rooms all require electricity 24/7.
Over the past 5 years, LEDs have officially gone mainstream. The energy-saving bulbs cost a fraction of what they did when originally introduced to the marketplace. Switching to LED can keep more money in your pocket.
It costs more than $200 (and many trips to the hardware store) to keep one 60-watt lamp lit with an incandescent bulb over a 23-year-period. By comparison, it costs $38 using a single LED light bulb. That's a $150+ savings.
03. Optimize Heating and Cooling
NYC landlords of older residential buildings have unique challenges when it comes to heating and cooling. Buildings built before the 1940s, typically utilize radiant central heating systems powered by steam or hot water. Unfortunately, these older systems aren't nearly as energy efficient as newer models.
However, there are a few things you can do to optimize heating and cooling systems (and tenant comfort) in older apartment buildings:
Regularly clean radiators and pipes.
Clean and outfit radiator units
Maximize passive features and natural insulation.
Insulate boilers and water heaters.
04. Install Energy Efficient Appliances
It's what economists call a "split incentive" problem: Renters have little incentive to invest in new appliances for a unit they may soon leave. And landlords have little incentive to invest in new appliances when they aren't responsible for paying unit electric bills.
But there's no doubt that energy-efficient appliances save money. A 10-year-old refrigerator runs about $200 per year, while an Energy Star refrigerator lowers that cost to about $50. The incentive from your perspective (as the landlord) is that newer appliances will help successfully raise rents in the future. Not the quickest operating expense measure, but a long-term gain.
Public policy advocacy groups are currently proposing "win-win" options in several cities. Suggested measures include rebates that help landlords pay for new appliances and no-interest loans that allow renters to pay for new appliances through their monthly electric bills.
05. Reduce Vacancy Rates
Finally, the easiest way to reduce operating expenses is to decrease vacancy rates. Think about it: How much does it cost you each time a tenant leaves?

Unit Refresh Expenses: Professionally cleaning floors, painting walls, caulking bathtubs, and outfitting units to current standards of modernity.
Marketing Expenses: Yes, Craigslist is free. But do your best leads really come from it? They probably come from realtors working on behalf of clients.
Paperwork: Signing on new tenants requires office staff to do paperwork when they could be doing a million other things to make your building more profitable.
The best ways to reduce vacancy rates are to provide responsive maintenance services, actively implement solutions to tenant feedback, and to stick to an annual upgrade plan. Do those things and you'll easily reduce turn-over.
Reducing Apartment Operating Expenses Per Unit
As you can see, there are many opportunities for reducing operating expenses and increasing profits. But the "quickest win" is clearly taking water reduction measures. We save our clients an average of $500 per unit per year.
---
The Water Scrooge™ offers water conservation ways and products to multi-family landlords and homeowners, including: shower flow controllers, Leak Detection Systems, Toilet Leak Prevention Devices (The Toilet Scrooge™), water flow management devices (SMART Valve™), toilet calibration and DIY products.
Also featuring The Water Scrooge™ App. Our app empowers your team to carry out the installation of our kits. With it, you can also record and track data points about the units (other than water usage).